"Delayed Violation"
---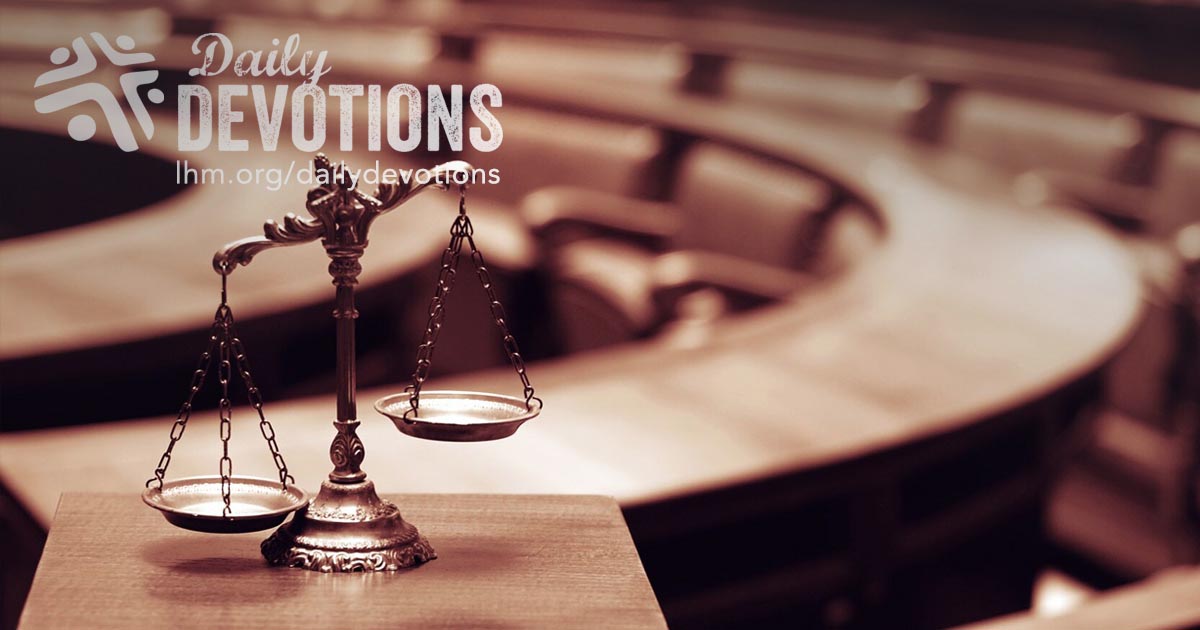 1 John 1:8-10 - If we say we have no sin, we deceive ourselves, and the truth is not in us. If we confess our sins, He is faithful and just to forgive us our sins and to cleanse us from all unrighteousness. If we say we have not sinned, we make Him a liar, and His word is not in us.
There was a time when I didn't especially like Constable Mark Herman of Harris County, Texas.

No, I didn't know the constable. I'd never met him. But I had read an article about him. Sadly, the first part of the article didn't paint him with very nice colors.

This is what happened: Texas Constable Herman was out driving when he went through a red light.

A deputy pulled Herman over. Herman was upset with the interruption because he was absolutely sure the charge was bogus. No, he was sure the deputy was guilty of committing a deliberate, or an accidental, error.

The constable's impatience and anger showed as he visited with the deputy.

Insisting that he was innocent, Herman eventually convinced the deputy that he ought to write out a warning rather than a ticket. The deputy agreed. That should have been the end of the episode. It wasn't.

You see, Constable Herman has a conscience. That's what I like about him.

In this particular case his conscience said he ought to take a look at the film on the deputy's dash cam. He did as his conscience had directed and, lo and behold, in living color he was shown blasting though that red light.

At this point, Constable Herman had a choice. He could just walk away and forget about the matter, or he could make things right. Well, as I said, this officer of the law has a conscience, and he said to himself, "I don't want to be known as the cop who got away with running a red light."

That's when he wrote a ticket to himself for his violation.

He explained: "My office issues thousands of traffic citations yearly keeping our citizens safe. As a constable I am not above the law and should be held accountable."

At the beginning of the story, I didn't much care for Constable Herman. At the end of this story, I not only liked him, I respected him, and that's even more important.

The apostle John, the author of the text above, would agree. John wants people to know that an admission of sin is not only good and right, it is necessary. After all, Jesus can't save somebody from their sins if they refused to acknowledge they have some sins.

On the other hand, when we come to the Savior with contrition and repentance in our hearts, the Savior's blood washes away those sins and, as John said, cleanses us from all unrighteousness.

THE PRAYER: Dear Lord forgive me for my pretending I am not guilty of sin. Let me see myself as I really am: a person who has been covered by his own transgression and in desperate need of the Savior's love and blood-bought forgiveness.; This I pray in Jesus' Name. Amen.

The above devotion was inspired by a number of sources, including one written by LG for America Upbeat in June 2018. Those who wish to reference that article may do so at the following link, which was fully functional at the time this devotion was written: http://americanupbeat.com/texas-cop-writes-himself-ticket-for-running-red-light/

In Christ I remain His servant and yours,

Today's Bible Readings: 2 Kings 24-25 Acts 16:1-21
To Download Devotion MP3 to your computer, right click here and select "Save Link As" or "Save Target As" or "Download Linked File As"