"Reality Check"
---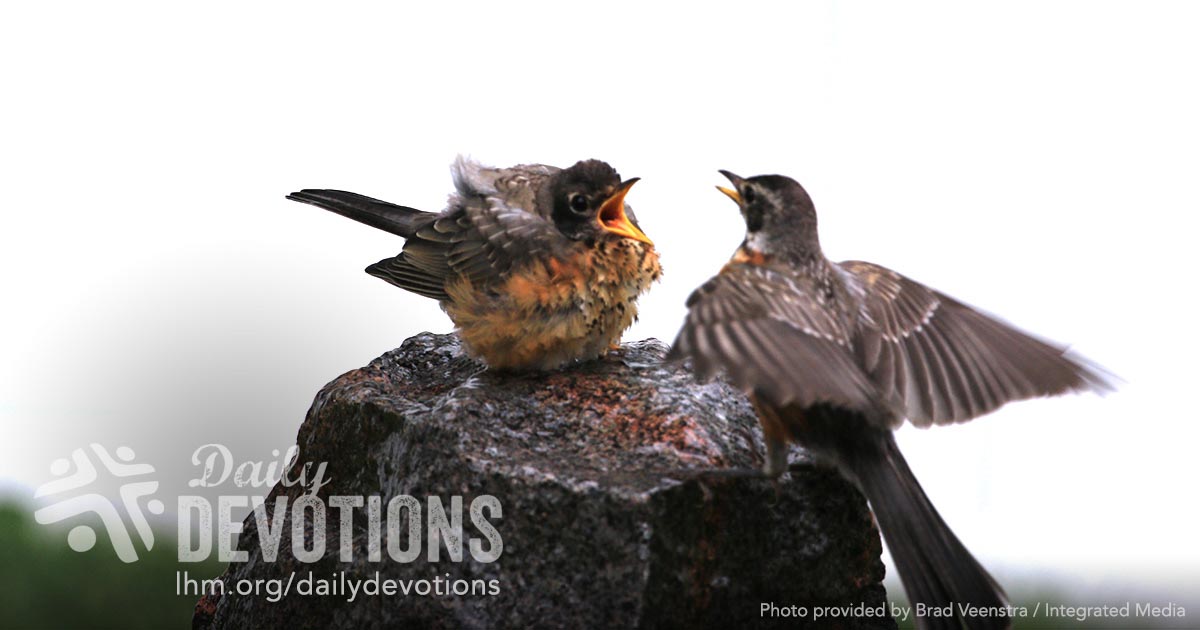 1 Chronicles 16:8 - Oh give thanks to the LORD; call upon His Name; make known His deeds among the peoples!
It was about 20 years ago that a mother came to my office for a visit.

Normally this lady was a caring, compassionate, loving, level-headed individual. That day things were different. Her nose and eyes were red. I didn't have to ask her to explain what was upsetting her.

Before she sat down, she began: "Pastor, you know we've got five children, and we don't have a lot of money. We can't give our kids all of the things some of the other parents give their youngsters, but we try to make up for that by loving them very hard, and doing inexpensive things together as a family. That seems to have been working with most of the crew, but lately our second youngest has been saying that his allowance isn't near as much as that which his classmates get.

"You know, Pastor, we expect all our kids to help out around the house. If our home is going to run smoothly, it can only happen if everybody does their share. For the first time in a long time, our son started to do his chores. We thought things were getting better until he gave us a note."

She handed it to me and I read: "Dear Mom and Dad, I don't get the allowance that other children get. That's not fair. But I do think I ought to get paid for the things I do. Here's the bill for last week. For making my bed six days in a row: 25 cents a day. For taking out the garbage three times: 25 cents for each trip. For doing my homework without having to be told: that's 20 cents per day. For putting my dishes in the sink: 10 cents."

The boys list went on. His final bill was $5, the allowance amount his friends were getting.

After I read it, she said, "Tell me, what should we do with this ungrateful little twerp who wants to trade in his family for a business partnership?"

Let me ask what advice would you have given to that mother?

Let me tell you what we did. We wrote up two lists, two bills of our own. The first read: "For buying a home in which you have a room, for giving you bed, sheets, and a pillow to sleep on: one dollar a day. The boy eventually got billed for all the things you can't pay a mother to do, but which she does anyway.

That night, the boy found an envelope rather than a dinner plate where he normally sat. Inside the envelope was the five dollars he said his parents owed him. Along with the fiver, there was the first bill from his parents. Although the boy wasn't a financial wizard, he quickly grasped he wasn't going to be making a profit. That truth was driven home by the first item on the list. It said, "Son, we are having your favorite dinner tonight. Your cost is $7.30. As soon as we receive our money, we will get your food. If you need it, I do have change."

Shocked, surprised, saddened, and upset, the boy watched everyone else eat their dinner.

If you read through Scripture, you will find a fair number of people who think God should be pretty appreciative of all the work they've done for him. Even Jesus' closest friends regularly argued about who was going to be greatest in the kingdom.

Back then, or now, it is the wrong way to look at things.

The reality is the Lord has done everything for us. We are the ones who should be grateful for the Lord who loved us when we were unlovable, who sent His Son to save us when we were helpless. It is He who deserves our thanks and praise, He who continuously should be thanked.

Oh, about the second bill we gave the boy. It read: "Because we love you and you are part of the family, your bill is reduced to $0," which my friends, is the same bill the Lord sends us.

THE PRAYER: Dear Lord, on our own, we were spiritually blind, dead, and Your enemy. That we are no longer that person is due to Your compassion, grace, and mercy. For what You have done, may we be grateful. In Jesus' Name we ask it. Amen.

In Christ I remain His servant and yours,

Today's Bible Readings: 1 Kings 8-9 Acts 8:1-25
To Download Devotion MP3 to your computer, right click here and select "Save Link As" or "Save Target As" or "Download Linked File As"