"Water and Blood"
---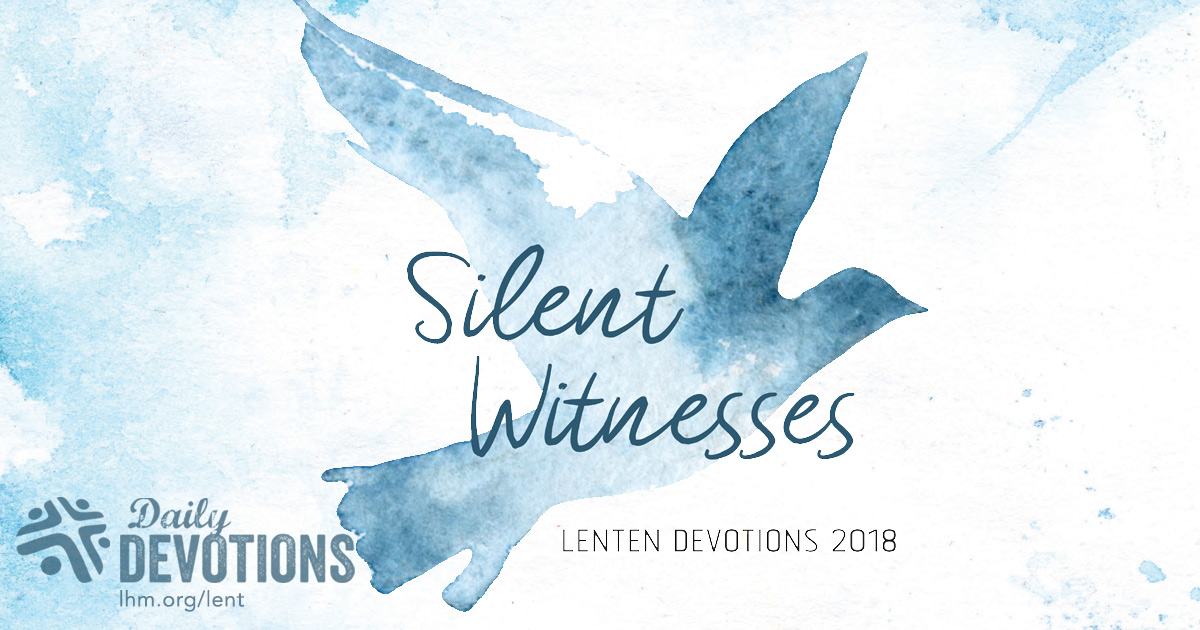 So when Pilate saw that he was gaining nothing, but rather that a riot was beginning, he took water and washed his hands before the crowd... (Matthew 27:24a)
Read Matthew 27:24-26
It was so dramatic -- and such a waste of time. Pilate's little act with the handwashing did no good at all. "Innocent of this man's blood"? Hardly. Everyone knew he was too scared to act justly and release Jesus, as he should have done. Jesus' blood was on his hands.

But what about the crowds, then? They certainly had responsibility. So did the Jewish leaders who handed Jesus over to Pilate. So did Herod, who could have saved Him, and refused. All of these had Jesus' blood on their hands.

And of course, so do we. It is our sins that brought Him to the cross -- our wrongdoing, our guilt, our evil. His blood is on our hands. A little water will not clear us of this deed.

But thank God for that! Jesus' blood is on us; yes, and so we are forgiven. Because Jesus gave His life for us, we live. Because He poured out His blood for us, all our guilt has been taken away. We wash in water, yes -- but not to be free of the blood of Jesus. Rather, God washes us in the water of Baptism to place the life-giving blood of Jesus upon us forever -- to make us the beloved children of God.

Yes, indeed, may "His blood be upon us and our children!" May we, too, be among those saved by Jesus' willing self-sacrifice.

THE PRAYER: Father, You have made us clean through the blood of Your Son Jesus. Bring many more to faith in Him so that we may all live through Him and rejoice in Jesus, our Savior. Amen.

Reflection Questions:
How often do you estimate you wash your hands each day?

What do you know about your Baptism? Do you remember it, or have you heard stories from those who were there?

Jesus' blood has made you wholly clean. Take a moment to give thanks or to privately ask Him to help you with a sin that troubles you.

Today's Bible Readings: Numbers 23-25 Mark 16
To Download Devotion MP3 to your computer, right click here and select "Save Link As" or "Save Target As" or "Download Linked File As"