---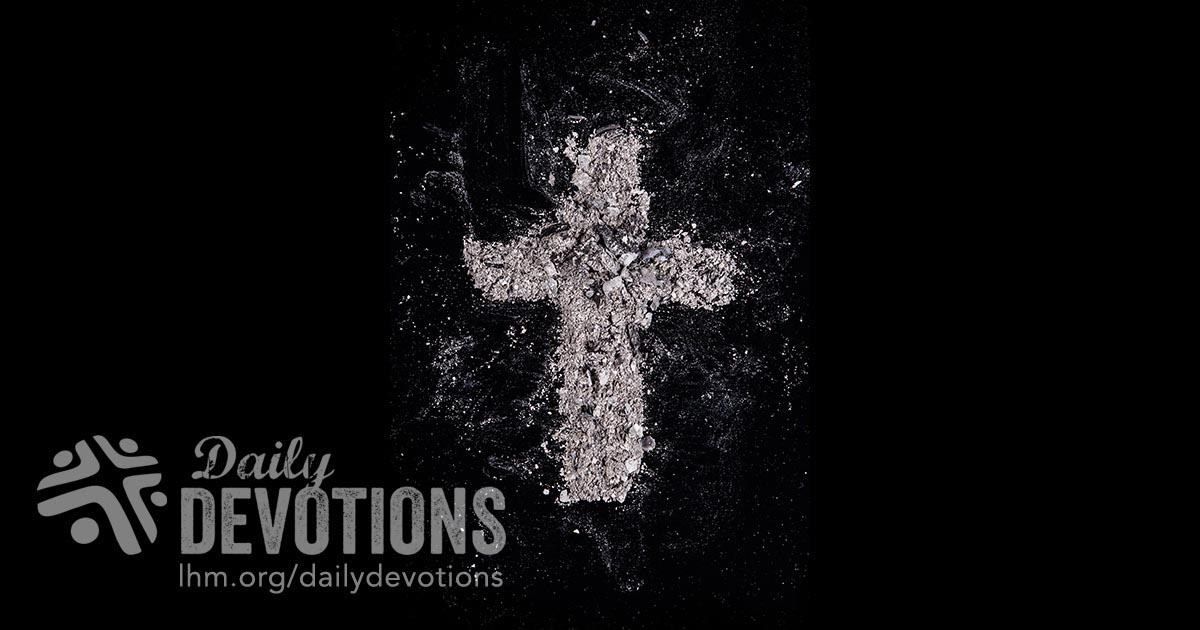 1 Corinthians 16:13-14 - Be watchful, stand firm in the faith, act like men, be strong. Let all that you do be done in love.
As far back as I can remember, I have celebrated Martin Luther and Reformation Day.

When I was a little Lutheran, I grew up in an Irish Catholic neighborhood. That means, every Friday, I said to the Catholic kids: "You have to have stinky, smelly, bony fish, while I'm having a burger for supper. I can have a burger because of Luther and the Reformation."

Back then I could run fairly fast.

On Ash Wednesday, all the Catholic kids had a cross of ashes prominently placed on their foreheads. That's why on Ash Wednesday we Lutheran lads would say to our Catholic counterparts, "What's that on your forehead? It looks like a target. I don't think I'd like the priest to put a target on my head. We don't have targets on our heads because of Martin Luther and the Reformation."

Yup, back then I could run fairly fast. But times have changed, haven't they? In Catholic homes, Friday fish is an option, and in Lutheran churches the imposition of ashes is no longer a heresy.

All of which explains why many people don't celebrate Reformation Day.

Think about it: how many Reformation Day presents have you received? The newspapers haven't reminded us of how many shopping days were left until Reformation Day. The TV stations haven't told us where we can go to see the houses with the best Reformation Day lights, and my community doesn't have a Reformation Day parade or Reformation Day fireworks.

I wonder how many of you are having a special Reformation Day meal today. There's no such thing as a Reformation Day turkey, and you don't hunt brightly-colored Reformation Day eggs, and Martin Luther doesn't come down your chimney to leave gifts.

That's why Reformation Day has become a custom which is pretty much reserved for, and remembered by, a diehard group of pastors and laypeople who are perceived as having nothing better to do with their afternoons on the last Sunday in October.

You see, we are living in an age which still needs a Reformation. In Luther's day the Church was making up laws and saying, "These have come from God." Today, many churches are taking God's laws and saying, "These no longer are in effect." In Luther's time the Church said, "You need to buy indulgences to be forgiven of your sin." Today, more than one church says, "Sin? What is sin?"

Truly, our battles are not the same as Luther's because the pendulum of heresy has swung. That being said, in an age when political correctness has usurped the authority of the Word, the need for faithful preachers and committed Christians remains as strong as ever. The Savior still stands, His nail-pierced hands extended in welcome to all who are called to faith by the Holy Spirit. It is right that we point clearly and unerringly to the Lamb of God who takes away the sins of the world.

Ours is a time when God's people need to join with Luther and say, "Here I stand."

THE PRAYER: Dear Lord, for the Reformers of the past, we give thanks. Grant that we, in our own age, may stand fast to the Scripture, and the Savior -- whose life was given so we might have forgiveness and eternal life. In Jesus' Name. Amen.

In Christ I remain His servant and yours,

Today's Bible Readings: Jeremiah 27-29 Hebrews 5
To Download Devotion MP3 to your computer, right click here and select "Save Link As" or "Save Target As" or "Download Linked File As"