"Misplaced Blame "
---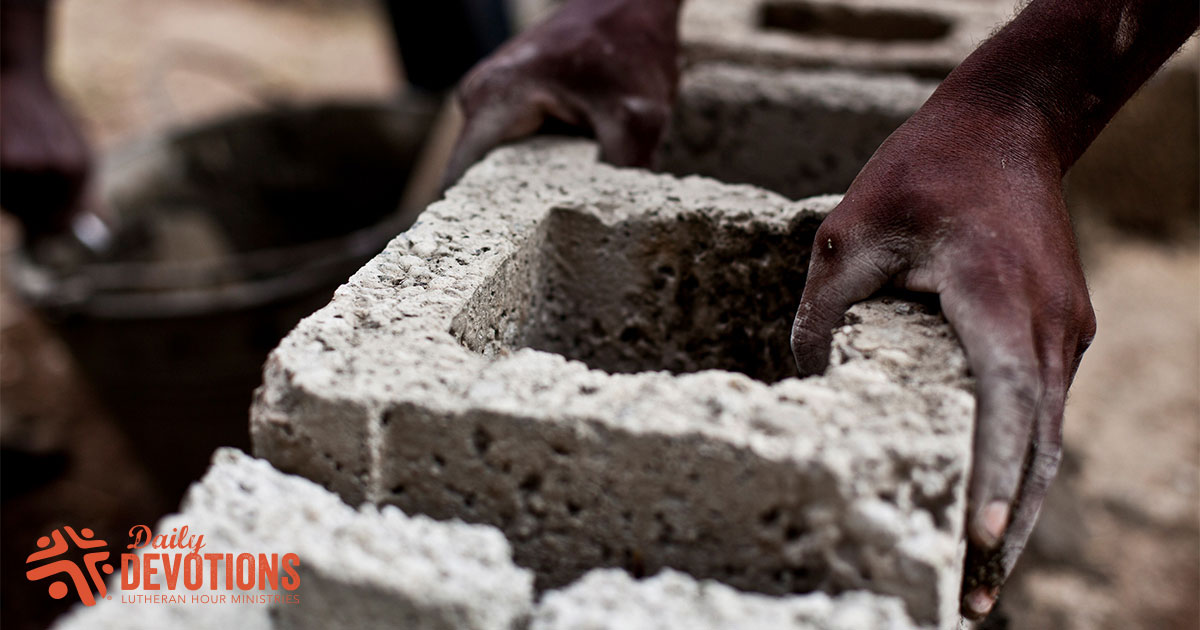 James 1:17 - Every good gift and every perfect gift is from above, coming down from the Father of lights with whom there is no variation or shadow due to change.
New York's Yaugeni Kralkin had had a tough day. The icing on the bad day's cake was caused by the lukewarm welcome he received from his family when he got home. Well, Mr. Kralkin was not going to take that sort of an insult lying down, so he drank a bottle of cognac and went for a walk.

Well, the police found the super-intoxicated man, called for an ambulance, and fought to get him into the emergency vehicle. On the way to the hospital, Mr. Kralkin managed to unbuckle the restraining straps on his stretcher, open the door of the racing vehicle, and jump to freedom.

Rather than finding freedom, Mr. Kralkin found some concrete ... concrete which knocked him out and banged him up.

Now that might normally be the end of Mr. Kralkin's story. It might be, but it's not. You see, Mr. Kralkin -- now recovered and in a more sober state of mind -- has decided he is a victim. He has decided to sue the city, to sue the fire department, and sue the emergency personnel. Mr. Kralkin believes these folks should have known he was unable to make "informed decisions about his own safety," and therefore they should have taken better care of him.

Did you get that? Mr. Kralkin is not responsible for anything! His family is responsible for his drinking and the emergency people were responsible for his injuries.

It's not the first time the guilty have tried to lay blame upon the innocent.

No, if you want to see the first time that happened, you have to open your Bible to Genesis 3. There you will see how, after the Lord found His naked and ashamed children, He called upon them to give an accounting. Adam blamed his wife, and his wife tried to place the responsibility squarely on the serpent. That's a lot of blame being passed, but the worst came when Adam tried to blame the Lord, with the words: "The woman whom You gave to be with me, she gave me fruit of the tree" (see Genesis 3:12).

Yes, that was the first time God was blamed for something He didn't do. It has not been the last.
As a pastor I've seen God get blamed for droughts, floods, blight, pestilence, and hail. I have heard people blame Him for cataracts, stroke, heart disease, arthritis, bad teeth, and acne. I have been shocked to hear some folks blame Him for their TV breaking down, for the warrantee on their car expiring before transmission trouble, and sending rain every day of their vacation.

How sad. How unfair.

Look, there was a time when God inspected humankind and found us a poor excuse for what He had intended we would be. We had failed at every step, blundered on every opportunity. He would have been right to throw us out and start again. Instead, He sent His Son to be our saving Substitute. For our forgiveness and salvation Jesus said, "No" to temptation and "Yes" to the cross. Because of what He has done, all who are brought to Him in faith are saved.

Now having seen God's great love, let me ask -- why would our consistent Lord change His mind, turn nasty, and start doing stuff to hurt us? No, my friends, I don't think we can blame Him for that.

THE PRAYER: Dear Lord, when it comes to assigning blame may we honestly say, "Lord, have mercy." Then, may we rejoice in Your consistent love which would have all men to be saved and come to a knowledge of the truth. This I ask in Jesus' Name. Amen.

The above devotion was inspired by a number of sources, including one written by Newser Editors and the Wire Services on June 20, 2017. Those who wish to reference that article may do so at the following link, which was fully functional at the time this devotion was written. Please click here




In Christ I remain His servant and yours,

Today's Bible Readings: 1 Kings 21-22 Acts 14
To Download Devotion MP3 to your computer, right click here and select "Save Link As" or "Save Target As" or "Download Linked File As"