"I Shall Live Also "
---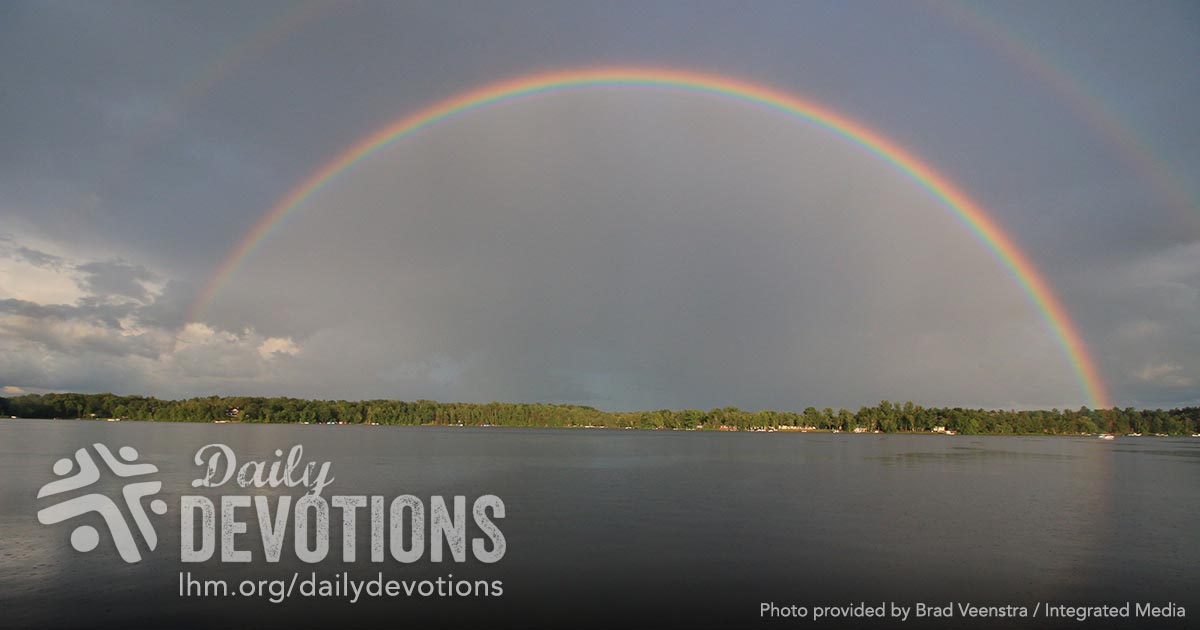 1 Thessalonians 4:13-14 - But we do not want you to be uninformed, brothers, about those who are asleep, that you may not grieve as others do who have no hope. For since we believe that Jesus died and rose again, even so, through Jesus, God will bring with Him those who have fallen asleep.
I know of no human society that doesn't have its own set of funeral customs.

The desire to honor and offer a respectful farewell to the dearly departed seems to be a universally shared sentiment. Of course, there are all kinds of variations on that theme. One of the most unusual sets of funeral customs comes from the Toraja region of Indonesia. There, when someone breathes their last, those who are left behind preserve the corpse with a concoction of formaldehyde and methanol. Then they take the corpse and place it at the center of their home. Next they dress the body, offer it food and water, and speak about the deceased as if he were yet alive.

Then, after a respectful period of time, a period which may be measured in months or even years, the mourners provide the ex-person with a funeral -- and what a funeral it is! Over a period of days, many tens of thousands of dollars can be spent providing food for the crowds who have been invited from around the world. The cost of the memorial festivities could easily be catastrophic, if it were not for the fact that these people spend their whole lives saving up enough to guarantee their send-off will be a lavish, no-expense-spared social event.

Now if you ask these people why they do this, they will tell you.

What they do is not being done totally out of love or out of respect or reverence for the dearly departed. No, it is because they are afraid the person might haunt them, and make them miserable.

In spite of the externals, how sad it must be to spend years living in fear of people you once loved.

In contrast to these frightened souls, we have the words of the Lord who wants to give us the knowledge and the faith that allow us to confront death differently.

The Lord wants us to know that because of Jesus' sacrifice and resurrection we need not live, or die, or grieve, as if we have no hope. That is because we know that because of the Savior's work those who fall asleep in Jesus will also live again.

As we live, when we die, when we say a farewell to another believer we can be filled with joy. That is because we know that because the Redeemer lives, we will live also (see John 14:19).

THE PRAYER: Dear Lord, "I know that my Redeemer lives; what comfort this sweet sentence gives. He lives to silence all my fears, He lives to wipe away my tears, He lives to calm my troubled heart, He lives all blessings to impart. He lives, my kind, wise, heavenly Friend, He lives and loves me to the end; He lives, and grants me daily breath; He lives, and I shall conquer death: He lives my mansion to prepare; He lives to bring me safely there. Oh, the sweet joy this sentence gives, 'I know that my Redeemer lives!'" In Jesus' I give thanks. Amen. (Text is taken from The Lutheran Hymnal, 200.)

The above devotion was inspired by a number of sources, including one written by Jenn Gidman for Newser on April 19, 2017. Those who wish to reference that article may do so at the following link which was fully functional at the time this devotion was written, by clicking here.

In Christ I remain His servant and yours,

Today's Bible Readings: 2 Samuel 10-12 John 3:1-15
To Download Devotion MP3 to your computer, right click here and select "Save Link As" or "Save Target As" or "Download Linked File As"