"Choose Life? Yes, and really get to living! "
---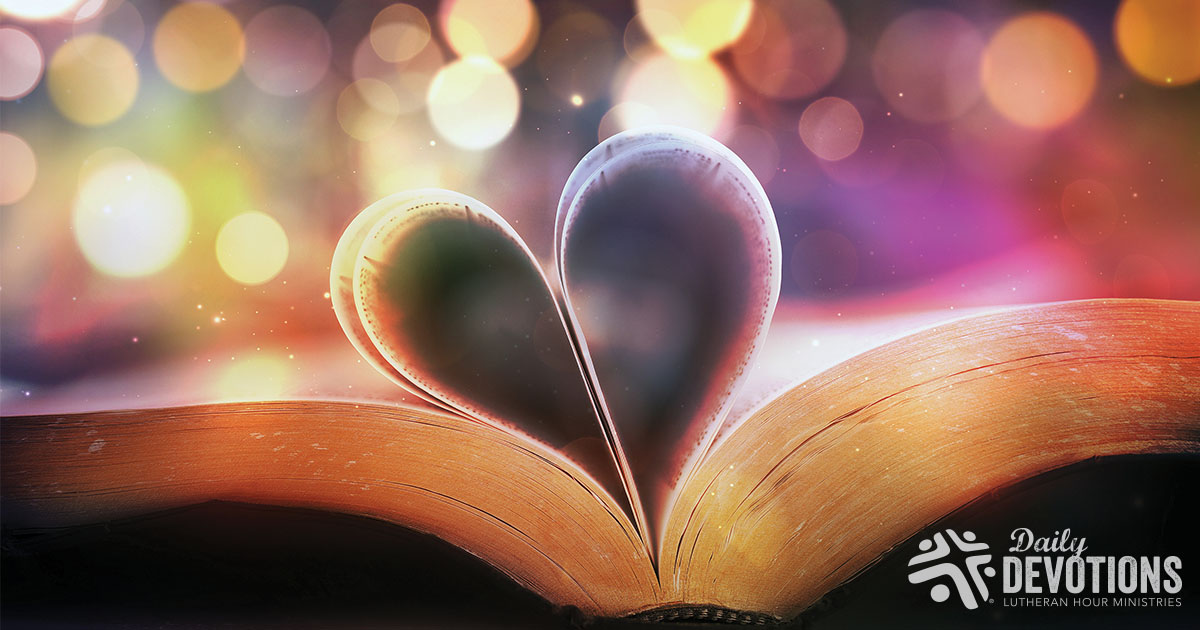 Deuteronomy 30:18a, 19-20a - "This day ..." (Moses says) "I call the heavens and the earth as witnesses against you that I have set before you life and death, blessings and curses. Now choose life, so that you and your children may live and that you may love the Lord your God, listen to His voice, and hold fast to Him ...."
Valentine's Day is almost here. It's a day to choose love, if you will. It's a day when we try to put our best efforts into showing our wives, our girlfriends, our boyfriends, and husbands that yes, "You are the most important person in our lives!" It has become the focal point of romance in our culture. It's a time of cards and flowers and lavish dinners, all in service of love, well, at least, romantic love.

But, what you may not know is that originally Valentine's Day was a Christian festival celebrating the loving leadership of several Christian bishops named, you guessed it: Valentine. You see, in the first few centuries of the Christian church, it was dangerous to be a believer in Jesus. And it was even more dangerous to be a leader, a pastor, a bishop in the Christian church. The feast of St. Valentine celebrated the loving, even protecting, leadership of people who gave their lives so that others might know the love of Jesus Christ and be protected from government persecution. It was more than a day of human love; it was a day of Christ's love shown in the lives of those who sacrificed for others so that they too might live!

That's what we were focusing on in the sermon yesterday. Because of our sinfulness, our natural selfishness, we do not have a natural reservoir of love and kindness stored up in us, ready to spring forth when the going gets tough. The fact of our fallenness is that you and I ultimately can't show love, and we can't choose life on our own terms. No, but here's some very good news. We can love because we have first been loved by God in Jesus Christ. We can bless because He blesses us. We can forgive because He forgives us. In fact, we can choose life because Jesus chose to be our Savior first. He came before we asked. He stepped into our world as the Friend of sinners. Remember the Bible verse: "While we were still sinners, Christ died for us" (Romans 5:8b). That's life; that's love.

So in the midst of the roses and candy and candlelight, remember the Rose of Sharon, the sweetness of our Savior, Jesus, the Light of the world. He makes love and life possible, even for those of us who can't seem to get the romance stuff right. And remember, Jesus came to give you and me life so that we can really get to living. Enjoy sharing that perspective on life and love with those you love. And put the love and grace and peace and joy of Jesus to work by blessing others with the blessings He has given you to share. That's a St. Valentine's Day that makes all Valentines worth it.

THE PRAYER: Dear Jesus, You came to give us life so that we could not only receive it, but share it. Give us a St. Valentine's courage to live for You as we love others. And remind us to never forget that we can love others because You have loved us. We can serve others because You incredibly serve us. And we can celebrate the fullness of the life You have given us by grace, as we love those in our lives. In Your Name! Amen!


In Christ I remain His servant and yours,


Today's Bible Readings: Exodus 16-18 Matthew 27:1-26
To Download Devotion MP3 to your computer, right click here and select "Save Link As" or "Save Target As" or "Download Linked File As"