"Is God in My Plans?"
---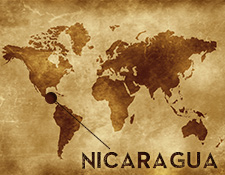 (Jesus said) "... And behold, I am with you always, to the end of the age." Matthew 28:20b
Dear Brothers and Sisters in Christ:

The salvation story of Jesus Christ reaches around the world. So that the readers of our Daily Devotion may see the power of the Savior on a global scale, we have asked the volunteers of our International Ministry Centers to write our Friday devotions. We pray that the Spirit may touch your day through their words.

In Christ, I remain, His servant and yours,
Kenneth R. Klaus
Speaker Emeritus of The Lutheran Hour



"God": you may be blessed to have heard people talking about God since you were small.

Maybe God was one of the first words you had learned.

That is all fine and well, but the big question is this: is God part of your life? By that I mean, when you make plans or come to a decision, has the Lord been consulted, and was He an important part of that process? Or is it possible that you, like so many other people, only think of, and come to, the Lord in times of danger and suffering?

As long as we are asking questions, maybe I ought to add, is your Bible a nice, fine-looking volume, which is confined to a position of honor on your bookshelf? Is it a Book you have intended to read, but never have gotten around to? Or did you take a stab at it many years ago and then put it aside because you didn't understand anything and concluded the Scriptures were too complicated for the likes of someone like you?

It is my prayer that you know the Bible is the Word of God.

If that is the case, why not take advantage of this time to open the Bible and find out how it can be of service to you? Remember, it is through the Bible that God, our Creator, wishes to speak to our hearts. In the Bible we are told what price the Heavenly Father was willing to pay so we might be forgiven of our sins and given eternal life.

It is in Scripture we hear of the Savior's life, suffering, death and resurrection. That the Savior was willing to leave heaven and suffer all the injustice and inequity this world could produce shows the depth of the Lord's love.

But that love does not end at the borrowed and empty tomb. In the Bible we also hear God's promise: "Call upon Me in the day of trouble: I will deliver you, and you shall glorify Me" (Psalm 50:15).

Again and again, God's Word tells us God wants to be involved in our lives. He wants to help.

When we feel pain, loss and suffering, our whole life is affected. Fear comes in those moments. Are you lost? Is there a solution?

Yes, there is!

The answer to overcoming fear is to hold on to Jesus. At such times we need to hear the Bible which says "No temptation has overtaken you that is not common to man. God is faithful, and He will not let you be tempted beyond your ability, but with the temptation He will also provide the way of escape, that you may be able to endure it" (1 Corinthians 10:13).

Trust in the promise of God, for He is faithful and remains prepared to help and to save you.

THE PRAYER: Heavenly Father, I thank You for being in my life. I know that You will be always with me in my peaceful time and also in troubling moments. I give thanks that, because of Jesus' sacrifice and victory, because of the Holy Spirit's work, You will always be there. In Jesus I give thanks. Amen.

Biography of Author: Today's international devotion was written by Eliezer Canales. Since 2010 he has been one of our volunteers who has offered his time at our local office in Nicaragua. Today he is bringing the message of Christ to the people of Nicaragua through our radio programs, which are broadcast in FM and distributed online.

Lutheran Hour Ministries-Nicaragua is known in-country as "Christ for All Nations" or Cristo Para Todas Las Naciones in Spanish. Launching its Gospel efforts in Chinandega in 1999, LHM-Nicaragua offers Project JOEL, an educational program helping children and young people make healthy lifestyle choices. High school and university students benefit from this program as well. Offering Equipping the Saints (ETS) evangelism workshops to facilitate Gospel conversations and Bible Correspondence Courses (BCC) to build up and edify students of Scripture, inroads are being made into people's lives with the Good News of salvation in Jesus Christ. Based today in León, this ministry center produces a weekly radio broadcast and 30-second on-air spots. These are augmented by "Radio Cristo Nica," an Internet and radio program dedicated to sharing the Gospel and helping others in this Central American country of six million people.

See how LHM-Nicaragua assisted in a recent get-together of Lutheran youth from various Nicaraguan cities, who met in Chinandega to learn more about God and His Word. You can check this out by clicking here and visiting this country's blog.


To learn more about our International Ministries, click here or visit www.lhm.org/international.

In Christ I remain His servant and yours,

Today's Bible Readings: Ezekiel 30-32 1 Peter 4
To Download Devotion MP3 to your computer, right click here and select "Save Link As" or "Save Target As" or "Download Linked File As"