"Learning and Listening"
---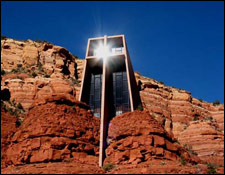 Remember not the sins of my youth or my transgressions; according to Your steadfast love remember me, for the sake of Your goodness, O LORD! Psalm 25:7
By the calendar, Malachi Bradley is only 10 years old.

Even so, he possesses two qualities that often elude those who are many times his age. His story is an interesting one.

Bradley was out camping with his family at a mountain lake in a remote area of Utah. He had been learning about mushrooms and was so caught up in the desire to find new specimens he wandered away from the group. Indeed, he wandered so far away that when he finally looked up he had no idea of his whereabouts.

Realizing he was going to spend a frigid night in the mountains alone, Bradley remembered some of the survival skills his father had taught him. Thinking quickly he found, and curled up between two large rocks which had absorbed the day's heat. The next day when Bradley heard a plane fly overhead, he realized he could not be seen in a heavily treed area. Quickly, he found an open meadow and there he waited until a helicopter arrived to rescue him.

Thinking about the events of the previous days, Bradley said he will go camping again, but things would be different. Things will be different, because "I'll learn from my mistakes."

At the beginning of this devotion I said Bradley had two important and admirable qualities. Have you been able to identify them? The first is probably obvious: he said he learns from his mistakes. Looking back at my life and the lives of many people whom I know, learning from past mistakes is an elusive attribute.

All too easily, past temptations become present temptations, and past sins end up being repeated over and over again. Just like the apostle Paul, "I do not do the good I want, but the evil I do not want is what I keep on doing" (Romans 7:19). Our inability to learn from past mistakes and our continuous sinning takes us to Bradley's second good quality.

Bradley was saved from troublesome times because he had listened to his father.

A wise Christian follows Bradley's example and listens to his Heavenly Father. And what does the Heavenly Father tell us? On the Mount of Transfiguration, He said Jesus "... is My beloved Son; listen to Him" (Mark 9:7b). We should listen to Jesus when He says,

* He is "... the Way, and the Truth, and the Life ...." (John 14:6b).

* He is the resurrection and the life and with faith in Him as Savior, we will never die (see John 11:25).

* He is the Good Shepherd who lays down and picks up His life again, so the sheep might be saved (see John 10:11-18).

And so you have it: a 10-year-old boy shows us we should learn from past mistakes and urges us to listen to our Heavenly Father. If we follow Malachi, many of us will be ahead of the game.

THE PRAYER: Dear Lord, grant us the grace to learn from our mistakes and listen to You who calls us to the Savior's blood-bought forgiveness and salvation. In Jesus' Name I pray it. Amen.

In Christ I remain His servant and yours,

Today's Bible Readings: Isaiah 1-2 2 Corinthians 11:16-33
To Download Devotion MP3 to your computer, right click here and select "Save Link As" or "Save Target As" or "Download Linked File As"