---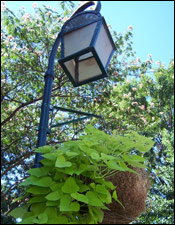 Now when Jesus came into the district of Caesarea Philippi, He asked His disciples, "Who do people say that the Son of Man is?" And they said, "Some say John the Baptist, others say Elijah, and others Jeremiah or one of the prophets." He said to them, "But who do you say that I am?" Simon Peter replied, "You are the Christ, the Son of the living God." Matthew 16:13-16
"Come on, Ken, let's get that old radio out to the garbage."

Dad was referring to an antique radio that had been moved to our basement after his father's home was sold. Almost five feet tall, the massive 1930's radio featured turned wooden legs and sliding doors. It was quite a work of cabinetry.

Nevertheless, powered by tubes and unable to get FM, as far as we were concerned, the radio was a white elephant, whose chief purpose was to take up space.

I know those of you who appreciate antiques, as well as those of you who love to keep absolutely everything, will shudder to hear that my father and I carried the radio out to the curb. Monday was garbage day, and in a few hours the radio would be gone.

The garbage man never got the chance to cart the old radio away.

Within 10 minutes, a truck pulled up and two men, almost dancing with glee, loaded up the radio and disappeared. I never saw them or the radio again. That day I wondered, today I am sure, that those men knew just how valuable that antique tower of tubes really was. Our trash had become their treasure.

It's a story every Christian ought to understand.

We ought to understand because, by the Holy Spirit's power, we have done the same thing to the world; that is, we have seen the value in that which they considered to be of no importance or worth. When Jesus walked this earth, and even today, there are many who would label Him as "trash."

Two thousand years ago, Jesus was beaten, whipped, spit upon, and lied about. Then He was nailed to a cross where He died like a loathsome, common criminal. Things haven't changed much over the centuries. Today the world laughs at Jesus, vilifies His plan of salvation, and ignores God's Son, who gave His life to win forgiveness and salvation for a lost world.

Yes, for many lost and unbelieving souls, Jesus is still unwanted and unappreciated, and His Name is only called upon when they hit their thumb with a hammer.

This leads me to ask what do you see when you look at Jesus? Is He limited to being a rabbi who teaches us many good and wise things? Do you see Him as a spiritual leader, a founder of a great world religion like Buddha or Mohammed? What do you see when you look at Jesus?

I pray the Holy Spirit has touched you and given you eyes of faith. It is the Lord's desire that you see Jesus as He really was -- and is. And what does a Christian see when he looks at Jesus?

* He sees God's grace and mercy reaching out to those who had been doomed and damned.

* In Jesus he sees blood-bought peace of mind and soul for sinners, who have been troubled.

* At Jesus' empty tomb he sees the defeat of death and God's comfort for all who mourn.

Because of the Gospel's call, Jesus, the world's trash, has become the believers greatest and most precious Treasure.

THE PRAYER: Dear Lord, grant that my eyes may see Jesus as Your Son, my Savior. May His selfless sacrifice be a treasure I hold in the highest regard. In His Name I ask it. Amen.

In Christ I remain His servant and yours,

Today's Bible Readings: Proverbs 10-12 Acts 1
To Download Devotion MP3 to your computer, right click here and select "Save Link As" or "Save Target As" or "Download Linked File As"