"Working Hard"
---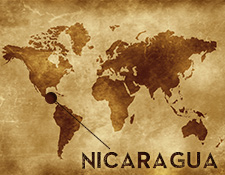 (Jesus said) "Do not labor for the food that perishes, but for the food that endures to eternal life, which the Son of Man will give to you. For on Him God the Father has set His seal." John 6:27
Dear Brothers and Sisters in Christ:

The salvation story of Jesus Christ reaches around the world. So that the readers of our Daily Devotion may see the power of the Savior on a global scale, we have asked the volunteers of our International Ministry Centers to write our Friday devotions. We pray that the Spirit may touch your day through their words.

In Christ, I remain, His servant and yours,
Kenneth R. Klaus
Speaker Emeritus of The Lutheran Hour



Since the time we human beings are born, we worry about our belongings!

It's true. Even as children we think and worry about our toys and stuff. When we grow older and our interests change, so do our worries. It's a rare adult who doesn't spend considerable time worrying about food, work, studies, house, car and the different things he feels are necessary for his comfort.

Unfortunately, there are often times in this process when we remember our stuff, but we forget that the Lord offers us a better life than the world!

In Nicaragua we often see these reasons separate people from their faith. They tell us there is only so much time, and they are subject to many demands from the outside. They simply don't have the time to hear the church or its message of forgiveness and salvation, which comes through the Christ.

A friend of mine once told me that churches are only for the elderly.

Can you image this attitude? Young people also need salvation and the forgiveness that comes through the work of the Redeemer. We dare not wait until we are old before we visit a church or meet the Christ. We can postpone and forget many things, but we dare not put off or ignore Jesus, who is ready to forgive and welcome us into His family of faith.

As I review these paragraphs, I think they explain why our Nicaragua office spends so much time helping our too-busy countrymen understand that even the Creator rested on the seventh day from all the work He had done.

In this work we are not alone. I know a gentleman who is president and owner of a steel company in Managua, Nicaragua. During the week he and his employees work very hard. Even so, when the weekend arrives, this man encourages his staff to visit their churches and commune with the Celestial Father and hear about the Savior's sacrifice.

This takes us back to the text for today's devotion: "Do not labor for food which perishes." My friends, it is time to have our lifestyles corrected and allow the Holy Spirit to bring us closer to the Lord. Scripture, history and experience say that those who are brought near the Lord will find God has blessed their earthly and temporal -- along with their eternal and spiritual -- lives.

THE PRAYER: Dear Jesus, please be my inspiration and my rest in front of this fast world. Allow me to appreciate and enjoy the life You have given me. This I ask in Your Name. Amen.

Biography of Author: Today's international devotion was written by Claren Zapata. She is a volunteer with Lutheran Hour Ministries in Nicaragua. We are thankful for her faithful participation and work in the production of our radio programs. Zapata does not confine her work to the studio. She also visits schools with Project JOEL and has gone to various clinics and rural communities around the city of Leon, Nicaragua.

In Nicaragua, LHM is known as "Christ for All Nations" or Cristo Para Todas Las Naciones in Spanish. Launching its Gospel efforts in Chinandega in 1999, LHM-Nicaragua offers Project JOEL, an educational program helping children and young people make healthy lifestyle choices. High school and university students benefit from this program as well. Offering Equipping the Saints (ETS) evangelism workshops to facilitate Gospel conversations and Bible Correspondence Courses (BCC) to build up and edify students of Scripture, inroads are being made into people's lives with the Good News of salvation in Jesus Christ. Based today in León, this ministry center produces a weekly radio broadcast and 30-second on-air spots. These are augmented with "Radio CristoNica," an Internet and radio program dedicated to sharing the Gospel and helping others in this Central American country of six million people.

Passing out booklets and calendars were part of this ministry center's evangelism work to kick off 2015. You can check out LHM-Nicaragua's efforts by clicking here to visit its blog.


To learn more about our International Ministries, click here or visit www.lhmint.org.

In Christ I remain His servant and yours,

Today's Bible Readings: Genesis 31-32 Matthew 20:1-16
To Download Devotion MP3 to your computer, right click here and select "Save Link As" or "Save Target As" or "Download Linked File As"