"In God's Hands"
---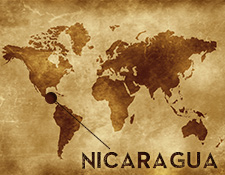 Fear not, for I am with you; be not dismayed, for I am your God; I will strengthen you, I will help you, I will uphold you with My righteous right hand. Isaiah 41:10
Dear Brothers and Sisters in Christ:

The salvation story of Jesus Christ reaches around the world. So that the readers of our Daily Devotion may see the power of the Savior on a global scale, we have asked the volunteers of our International Ministry Centers to write our Friday devotions. We pray that the Spirit may touch your day through their words.

In Christ, I remain, His servant and yours,
Kenneth R. Klaus
Speaker Emeritus of The Lutheran Hour



When you learn how to leave things in the hands of God, everything begins to fall into place and starts to make sense.

My friends, you should know it is not by chance or coincidence that I have been connected to Lutheran Hour Ministries. In Spanish, we say something is "Diosidencia." That means the event was not an accident. No, to those who will see with eyes of faith, there is evidence the Lord's hand is always involved with anyone who is called to faith and salvation.

Now I am not saying the Lord ever robs us of our free will; on the other hand, Diosidenicia, or "God's incidence" says that He is there, wishing to share His plan and purpose for each of us.

When I began to be part of LHM-Nicaragua, it was because they offered me a chance to do my school internship with them. At the beginning I was motivated by little more than curiosity. But then things began to change. My curiosity turned to enthusiasm, as I saw how the Lord was using the Gospel message to change the lives of my countrymen.

Along the same line, when I began working with Lutheran Hour Ministries, my knowledge about Jesus Christ was not very thorough; some might say it was almost "zero." Most certainly, I had no passion for proclamation of my Lord and Savior. Then, when I began participating in the devotions that are publicly shared by the LHM office, the Holy Spirit touched my heart and brought me into a new relationship with the Savior.

Almost without realizing, I found myself having a desire to know more about my Lord Jesus.

Once again, this all is not an accident. Most clearly, I can see how the Lord has touched me. That process began when I became a volunteer. Back then the Holy Spirit put faith in my heart, and now that I am a staff person He has given me an eagerness to share with others how Jesus Christ, God's Son, was born into this world to seek and save the lost. I often speak about sin and how the Savior came to rescue us from sin's punishment.

Today I can see the miracle the Lord worked in my heart is being repeated in the lives of others. Their lives are being transformed, even as mine has been. Like me, they are becoming totally different because of the spiritual intervention of the Holy Spirit.

Like I said at the beginning, God has plans and purposes for each one of us, and the success of our futures are dependent on knowing the Lord Jesus as Savior. Knowing that, how can we stop ourselves from telling others about Christ's victory over sin, the devil, and death?

After all, you just never know when the Lord is going to use you to be part of one of His Diosidencias.

THE PRAYER: Dear Lord Jesus Christ, I ask You to continue to guide my life. Stay with me in all I do and send the Holy Spirit to bless the sharing of the Gospel in Nicaragua and every country of the globe. This I ask in Jesus' Name. Amen.

Biography of Author: Today's international devotion was written by Yorlene Vargas from Nicaragua. She is married and has been blessed with a little son. She has a degree in psychology and has been with Lutheran Hour Ministries for eight years. The first four she was a volunteer, and the last four have been as a worker. In Nicaragua, LHM is known as "Christ for All Nations" or Cristo Para Todas Las Naciones in Spanish.

Launching its Gospel efforts in Chinandega in 1999, LHM-Nicaragua offers Project JOEL, an educational program helping children and young people make healthy lifestyle choices. High school and university students benefit from this program as well. Offering Equipping the Saints (ETS) evangelism workshops to facilitate Gospel conversations and Bible Correspondence Courses (BCC) to build up and edify students of Scripture, inroads are being made into people's lives with the Good News of salvation in Jesus Christ. Based today in León, this ministry center produces a weekly radio broadcast and 30-second on-air spots. These are augmented with "Radio CristoNica," an Internet and radio program dedicated to sharing the Gospel and helping others in this Central American country of six million people.

Take a look at LHM-Nicaragua's recent campaign, "Violence in the Family," which is an informational and prevention effort to stem the prevalence of domestic abuse and hostility. You can check it out by clicking here to visit LHM-Nicaragua's blog.


To learn more about our International Ministries, click here or visit www.lhmint.org.

In Christ I remain His servant and yours,

Today's Bible Readings: Ezra 5-7 Revelation 11
To Download Devotion MP3 to your computer, right click here and select "Save Link As" or "Save Target As" or "Download Linked File As"