"What God Seeks"
---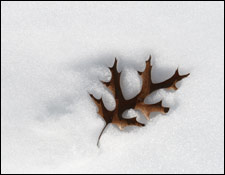 When the righteous cry for help, the LORD hears and delivers them out of all their troubles. The LORD is near to the brokenhearted and saves the crushed in spirit. Psalm 34:17-18
Every once in a while I come across a good story, which makes a good point. Sadly, sometimes those stories also make some bad points.

For example, the story I'm about to share is an old one that comes from the Middle Ages. The tale begins with a lady who has been kicked out of heaven. As this exile is walking through the pearly gates, she is told she can come back if she finds that one thing that is most precious to God.

That's really bad theology.

* It's bad because when Jesus brings one of His redeemed into heaven, they're not getting booted out.

* Second, Scripture is clear: we are given entrance to heaven not because of what we do or the things we discover. We are given admittance to paradise because we have been cleansed of our sin by the blood of Jesus, and the Holy Spirit has blessed us with faith in the crucified and ever-living Savior.

Now that you know the heresies of the story, we can proceed. Understandably, the woman wanted to get back to heaven so she wandered the earth, always searching and asking, "What does God want most?"

She was sure her search had come to an end when she met a man who was about to be martyred by a heathen monarch. With incredible courage, that Christian man confessed his Lord and publicly stated he preferred to be tortured and murdered rather than deny his Savior. His words were prophetic as he was butchered in the arena. Later, the exiled lady from heaven retrieved a few grains of sand that were stained by the martyr's blood. These she took to heaven and presented them as the thing God wants most.

She was turned away because, while the blood of the martyrs is truly precious to the Lord, it isn't what He wants most.

Reluctantly, the lady returned to earth to begin anew her wandering, her collecting.

* She brought to the Lord some coins an impoverished widow had given to the poor. That wasn't it.

* Next, she submitted the worn and torn wrinkled pages of a Bible, which had been used by a faithful minister. That wasn't right either.

* Then there was the dust she collected from the shoes of a missionary who had served in a foreign land.

Each discovery made her say, "Most assuredly this must be that which God most desires." Each time she was wrong. It seemed her search would be endless, until the day she saw a man stop at a stream for a drink of water. As he bent down, he saw a reflection of his face -- a face hardened by past and present transgressions -- a face that cared for nothing and for nobody.

Overcome by his sin, in that moment the man wept tears of repentance. The woman caught one of those tears and, holding it in her palm, she hurried to heaven. As she approached the heavenly gates with that tear, the doors swung open in welcome. A repentant heart is what God most wants because that is a heart which has been readied for repentance and the Redeemer's salvation.

THE PRAYER: Lord, may my heart always acknowledge my sin and rejoice in the forgiveness that comes through the Savior's sacrifice. May others also realize the Lord wishes them to repent and be saved. This I ask in Jesus' Name. Amen.

In Christ I remain His servant and yours,

Today's Bible Readings: Ezra 3-4 1 John 5
To Download Devotion MP3 to your computer, right click here and select "Save Link As" or "Save Target As" or "Download Linked File As"