"A Thankful Recipient"
---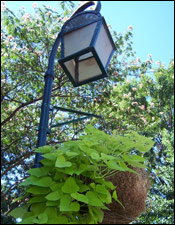 And you will say in that day: "Give thanks to the LORD, call upon His Name, make known His deeds among the peoples, proclaim that His Name is exalted. Sing praises to the LORD, for He has done gloriously; let this be made known in all the earth." Isaiah 12:4-5
The humorist, Will Rogers, had many things to say about the government. Almost all of what he said was irreverent, disrespectful, and had more than a kernel of truth. For our younger Daily Devotion readers who may not remember Rogers, I will share just a few of his quotes ... quotes like ...

* "I don't make jokes. I just watch the government and report the facts."

* "We are the first nation in the history of the world to go to the poor house in an automobile."

* "The only difference between death and taxes is that death doesn't get worse every time Congress meets" and

* "With Congress, every time they make a joke it's a law. And every time they make a law it's a joke."

Even though Rogers was pretty plain about his feelings toward elected officials, I have to believe he would be pretty impressed with the legislature in Tennessee. Recently, they voted almost unanimously, to promise every one of their high-school graduates, two and a half years of tuition-free education at one of the state's schools, which offer a two-year associate program or technical certificate.

And where did they get the money for such largesse? The program is being paid for with $300 million of extra lottery funds and a $47 million endowment. When that story was shared, some of my friends, with a sour expression on their faces, said something like, "Isn't that the way of things? The government is always giving people a free ride." They thought the offer was bad for the government and bad for the students who would receive it.

There was a time when I would have objected with them. Not so, any more. That's because I am a Christian and have come to the realization that I am freely forgiven because of Jesus, that I am freely adopted into the family of faith because of His sacrifice, and that I am going to enjoy a free home in heaven for all eternity because God's Son gave His life for me.

But there's more.

When you are a Christian, there is more than just the spiritual side of free. Every beat of our hearts, every thought we think, every breath we take is a gift from God. Each day we live begins as a gift from God, and it ends the same way.

Should we feel badly about that? Not at all.

Because of the Savior's blood-bought victory, we should be thankful that God's Son came to save us and do for us what we could never have done for ourselves.

THE PRAYER: Dear Lord, I am saved by grace and not by anything I could do. May I share that joyful free news with all the world. In the Name of Jesus I ask it. Amen.

In Christ I remain His servant and yours,

Today's Bible Readings: 1 Samuel 15-16 Luke 20:1-26
To Download Devotion MP3 to your computer, right click here and select "Save Link As" or "Save Target As" or "Download Linked File As"