"Too Big a Change"
---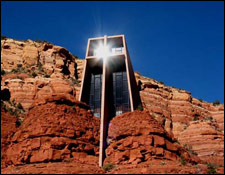 ... He (Jesus) saw a man called Matthew sitting at the tax booth, and He said to him, "Follow Me." And he rose and followed Him. And as Jesus reclined at table in the house, behold, many tax collectors and sinners came and were reclining with Jesus and His disciples. And when the Pharisees saw this, they said to His disciples, "Why does your Teacher eat with tax collectors and sinners?" But when He heard it, He said, "Those who are well have no need of a physician, but those who are sick. ... For I came not to call the righteous, but sinners." Matthew 9:9b-12, 13b
Not so long ago a friend sent me a story about a professor who was teaching at a large state university.

With classes being rather large and impersonal, the instructor began each semester by having the students introduce themselves. The girls in the class paid special attention when one young man, a man whom they described as a "hunk," stood up and shared his name. (Some of the girls wrote his name down.)

The lad told of his hometown (the girls wrote that down, too), even mentioned he loved family life. (The girls smiled at that one.) Here was a guy who was simply too good to be true. The young man continued, "I guess that's because of my mother. She's very special. I hope to find somebody like her."

If the boy had sat down then, he could have dated every girl in the freshman class.

But, he didn't sit down. He said "I hope to find somebody just like my mother. She did a great job raising 16 children."

The girls stopped writing; one after another crumpled up her paper. The girls liked what they saw in that young man, but he was asking them to make a change they weren't ready to make.

That is I imagine how a great many people feel about Jesus.

From what I've seen, most people enjoy the carpenter's Son. "After all," they say, "what's not to like?" Jesus loved little children; He healed people. He helped those who were hurting. All in all, it's pretty easy to like Jesus.

It's easy until ...

until people realize Jesus came to change them. Those changes begin with a call to repentance. That means a person must admit he is a sinner, and he's helpless to fix things on his own, and he needs a Savior. That's a lot of changes.

All those changes explain why some people prefer to live in sin's darkness rather than the Savior's light. The change Jesus wishes to bring about is too much for them.

How sad.

It's sad because their souls remain lost, and heaven's door stays shut. It's sad because their present and their eternity would be so much better if they hadn't stopped the Holy Spirit.

And how do I know their lives would be better with the Holy Spirit's changes? I know because Matthew the ex-tax collector tells me how wonderful it was for him when Jesus called him, changed him, and saved him.

THE PRAYER: Dear Lord, I give thanks for the changes the Holy Spirit can bring in the hearts of humankind. May I give thanks for the opportunity to follow Jesus who not only loves us, but also gave up His life, so we might be changed for the better. In His Name. Amen.

In Christ I remain His servant and yours,

Today's Bible Readings: Exodus 21-22 Matthew 27:51-66
To Download Devotion MP3 to your computer, right click here and select "Save Link As" or "Save Target As" or "Download Linked File As"