"Don't Get ahead of Him"
---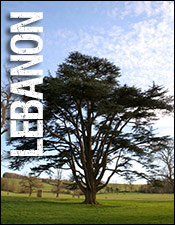 (Jesus said) "And behold, I am sending the promise of My Father upon you. But stay in the city until you are clothed with power from on high." Luke 24:49
Dear Brothers and Sisters in Christ:

The salvation story of Jesus Christ reaches around the world. So that the readers of our Daily Devotion may see the power of the Savior on a global scale, we have asked the volunteers of our International Ministry Centers to write our Friday devotions. We pray that the Spirit may touch your day through their words.

In Christ, I remain, His servant and yours,
Kenneth R. Klaus
Speaker Emeritus of The Lutheran Hour

Would the disciples have accomplished anything without the Holy Spirit? No.

Will we?

That question needs to ring continually in our ears because many times we start things on our own assuming God will follow. That's wrong. We need to know the Lord never follows; He either leads or leaves.

That's important for us to remember when we're tempted to take off under our own power.

* All too often we end up in trouble, turn around, and then ask the Lord to bless our activities.

* We rush forward making all kinds of plans in our lives, and we do so almost as if we've completely forgotten that not waiting on the Spirit is irresponsible.

By pushing our will and not following God's will is doing things backwards. Far better to look to God for power and wisdom and direction as the first thing that needs to be done. That's exactly what Jesus did when He came to this earth to offer Himself as our Rescuer from sin. With such a perfect example, why would we sinners dare do anything until the Lord has fulfilled His promise of clothing us "with power from on high"?

What great imagery the phrase "clothed with power" gives us.

It reminds me of the years I spent in Canada where I wouldn't walk outside on an extremely cold day without being bundled in a thick winter coat. Similarly nobody would walk into a high-paying job interview without giving thought to what he should wear. So, why would we who have been washed in the Savior's blood dare attempt to do ministry without God clothing us with power from on high?

Yes, I know today it is fashionable to go forward without consulting with anyone. Even Nike has an advertisement that encourages us to "just do it." Sadly, all too often we believers fall into that trap.

Instead of just doing it, God says, why don't you let Me help you do it right.

THE PRAYER: Lord, from this day on, help me avoid a self-centered attitude that says I can do as I wish. Help me remember there is nothing I can do that would have any significance without being empowered by the Holy Spirit to do things right. In Jesus' Name I pray. Amen.

Biography of Author: Today's international devotion was written by Michel Matar. Michel has experienced life to the full trying everything from drugs and alcohol to the occult. He is a well-known musician with several CDs to his credit. In 1989, he was touched by the love and forgiveness of Jesus. When he started reading the Word of God on a daily basis, his addiction and perverse lifestyle were over. He has not turned back. After his conversion, he studied LHM's Bible Correspondence Courses (BCC) and became a close friend of Middle East Lutheran Ministry (MELM). With life, music and talents, Michel serves the Lord. He volunteers his time and talent to help us in recording and editing radio programs. Michel is married to Nuna and they have served the Lord together since their conversion. They have five lovely children and live in Brumana, Lebanon. Beginning in 1950 this ministry center's office in Beirut employs television programming, films and other events, a website, and text messages that are available by subscription. Staff and volunteers reach out to struggling Bedouin communities through vacation Bible schools and with holistic programs that provide clothing and school supplies for children. Additionally, Equipping the Saints (ETS) workshops train lay people like university students and young adults to share the Gospel of Jesus Christ with their Christian and Muslim peers.

To learn more about our International Ministries, click here or visit www.lhmint.org.

In Christ I remain His servant and yours,

Today's Bible Readings: Nehemiah 7-9 Revelation 18
To Download Devotion MP3 to your computer, right click here and select "Save Link As" or "Save Target As" or "Download Linked File As"