"They Shoot Horses, Don't They?"
---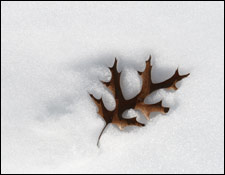 Now there came a traveler to the rich man, and he was unwilling to take one of his own flock or herd to prepare for the guest who had come to him, but he took the poor man's lamb and prepared it for the man who had come to him. Then David's anger was greatly kindled against the man, and he said to Nathan, "As the Lord lives, the man who has done this deserves to die, and he shall restore the lamb fourfold, because he did this thing, and because he had no pity." 2 Samuel 12:4-6
How low can a person go?

In the parable the prophet Nathan told to King David, a rich man went low enough to make a barbeque banquet out of a neighbor's pet sheep. In the real story of multi-married King David, the monarch went low enough to lust after and seduce another man's wife. When she became pregnant, the adulterous king devised a plan to remove her warrior-husband from the equation.

How low can a person go?

Talk to the police in Ronks, Pennsylvania. They will tell you of an Amish family who was driving a horse-drawn buggy home around 9 p.m. on a Sunday evening. The husband, wife, and the children ages 12, 9 and 7, heard a "loud noise like a firecracker." They heard that noise as a car passed them.

When they got home, the family found their horse was bleeding from its mouth. When the animal's harness was removed, they discovered a bullet hole in the animal's side. The horse died before the veterinarian was able to get to their home.

I've tried to figure out why somebody would do such a thing.

* If the shooting was meant to be humorous, it failed.

* If the shooter in the auto was angry at the Amish family, why did he take out his upset on a dumb animal? His cowardly act has succeeded in killing an animal, endangering some children, and making himself the pitiful subject of this devotion.

* If the shooter wanted to show he had the power to cause great grievance and personal pain, he succeeded. At the same time, he placed himself by the side of King David and showed to the world just how sick, how sinful, how petty, and pitiful we humans can sometimes be.

Oh, there is one other thing the stories of David and our shooter show us. They show us how very much we need a Savior. We need a Savior who is everything we are not.

Look at the Gospel narrative and you will see how Jesus endured prejudice, lies, mockery, mistreatment, rejection, abuse and character assassination. Yes, He suffered these things and then He responded with a loving call to repentance, forgiveness and salvation. Look at Jesus and see how not the sheep, but the Good Shepherd, was sacrificed so we might be redeemed and restored. Look into His empty tomb and be assured it is He -- not the world's people of power -- who shall ultimately prevail. The risen Redeemer rules and because of Him we who were low are lifted up.

THE PRAYER: Dear Lord, the worst this world can do was balanced out by the wonderful sacrifice of our Savior. May we be thankful for the change He brings about in redeemed hearts. In His Name I pray it. Amen.

In Christ I remain His servant and yours,

Today's Bible Readings: Zechariah 11-12 Revelation 2
To Download Devotion MP3 to your computer, right click here and select "Save Link As" or "Save Target As" or "Download Linked File As"