"Disdain for Our Deliverance"
---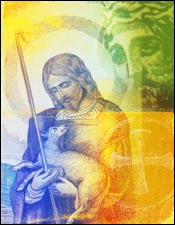 Therefore God has exalted Him and bestowed on Him the Name that is above every name, so that at the Name of Jesus every knee should bow, in heaven and on earth and under the earth, and every tongue confess that Jesus Christ is Lord, to the glory of God the Father. Philippians 2:9-11
You can be popular with some of the people all of the time and all of the people some of the time, but you can't be popular with all of the people all of the time.

That's a familiar phrase which has been changed to describe the illusive search for popularity.

According to reports, that was a truth discovered by a pastor who was serving in the British West Indies. There was a church meeting to decide whether he would go or stay at his parish. At the beginning of the meeting, one good woman -- a woman who had a reputation for powerful prayer -- addressed the Lord and shared with Him a few of her thoughts.

She said, "Lord, Thou knowest that Thy servant, our minister, who stands before us has a decision to make. Perhaps he shall go to another location. If it be Thy will to leave him right here amongst us, we shall say, 'Amen, so be it.' But, dear Lord, if it be Thy will to send him somewhere else, we shall say, Hallelujah!"

No, popularity is a pretty illusive commodity. Ask any president who has seen his popularity rise and fall a number of percentage points in a matter of 24 hours. Ask any sports figure and he will tell you how fickle the crowd can be when their cheers become jeers on the basis of a bad play or two. Even parents find their popularity waxes and wanes on the basis of how often they let their children do what everybody else is doing.

Still, if anyone should have received universal acclaim and admiration, if anyone ought to have been universally popular, Jesus should have been that person. The Gospels record how He healed those who had no hope. They tell how He reached out and befriended those who were alone; how He forgave those who had betrayed, beaten and crucified Him; how He was motivated by a desire to do His Father's will and rescue us from eternal damnation; how He offered Himself as the sacrifice which would save sinners.

Amazingly, rather than receiving the love, respect and appreciation, which was His due, the world hated our Redeemer and railroaded Him to Calvary's cross. It was the darkest day this world has ever seen. It was also the day which the Lord used to change condemnation into salvation for all who would be given faith in the Redeemer.

This means we who have been saved should put the Savior at the top of our loyalty list. As Luther said, because we have been rescued it is our duty to "thank and praise, to serve and obey Him."

And yes, you can say it: "This is most certainly true."

THE PRAYER: Dear Lord Jesus, in spite of all You have done, the world still treats You with disdain and disregard. Grant us the grace and wisdom to be different. May our thoughts and actions show how much we appreciate Your sacrifice and gift of salvation. In Your Name we ask it. Amen.

In Christ I remain His servant and yours,

Today's Bible Readings: Isaiah 62-64 Romans 12
To Download Devotion MP3 to your computer, right click here and select "Save Link As" or "Save Target As" or "Download Linked File As"