"An Undue Burden"
---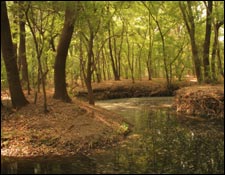 And there is salvation in no one else, for there is no other Name under heaven given among men by which we must be saved. Acts 4:12
Jaleesa Martin and Jawaan McCullough are not married. That probably explains why they were arguing about the last name they were going to give to their youngest son. It also explains how their unfinished argument took the pair to the courtroom of Lu Ann Ballew, a child support magistrate in Tennessee.

Judge Ballew took a look at the case and did what she thought was best.

In this case, "best" means the judge didn't spend a whole lot of time talking about the child's last name; instead, she concentrated on the child's first name. Let me explain why. Jaleesa and Jawaan have two other sons: Mason and Micah. Quite understandably when their third son came into this world, they wanted to give him another "M" name.

The "M" name they decided on was "Messiah." That's right; their third son's first name is Messiah.

Judge Ballew didn't like that. She said, "I'm going to change the baby's first name." Why? The judge explained: "'Messiah' is a title that is held only by Jesus Christ." She further ruled, "Giving this new baby the title only Jesus can rightly wear places an undue burden on him that as a human being, he cannot fulfill."

Shortly after that the judge gave the baby the name: Martin DeShawn McCullough.

In regard to her ruling, Judge Ballew probably made a mistake. There is little doubt that, according to the law, she has overstepped her authority. If the parents appeal the decision, something they say they will do, the ruling about the new first name will likely be overturned.

That being said, the judge was spot on concerning some of the things she noted in her verdict.

She was right when she said the name will place an undue burden on the child. That burden goes far beyond the nickname he will carry. Think about it. What nickname will the child have? Will people shorten "Messiah" to "Mess"? The judge was right: Christian adults will always think of Jesus, the Savior, when they use the child's name. That means, no matter how good this baby is, no matter how well-behaved and well-mannered he might be, he is never going to measure up.

He won't measure up because he is a sinner and the original -- the one-and-only Jesus of Nazareth -- was One-of-a-kind. Only He could live a perfect life and fulfill the Law; only He could resist every temptation the world and Satan put in His path, and only Jesus could carry our sins to Calvary's cross and die the death our transgressions had demanded.

Finally, only Jesus from Nazareth, having laid down His life, had the power to take it up again.

This is not to say that our boy, Martin DeShawn McCullough, will not rise from the dead. With Holy Spirit-given faith in Jesus of Nazareth, he will be forgiven, saved and, unless Judgment Day comes soon, he will rise from the dead.

Yes, Judge Ballew was right: Messiah is a title which can only rightly be held by one Individual: Jesus, the Christ, God's Son, our Redeemer, and the world's saving Messiah.

THE PRAYER: Dear Lord, I give thanks Your Son has done for me and all of humanity what we could not do ourselves. May the entire world give thanks for the salvation the Redeemer gives. In Jesus' Name I ask it. Amen.

In Christ I remain His servant and yours,

Today's Bible Readings: 2 Chronicles 10-12 2 Corinthians 3
To Download Devotion MP3 to your computer, right click here and select "Save Link As" or "Save Target As" or "Download Linked File As"