"Forgiven from ALL"
---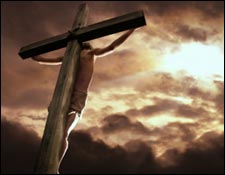 But if we walk in the light, as He is in the light, we have fellowship with one another, and the blood of Jesus His Son cleanses us from all sin. If we say we have no sin, we deceive ourselves, and the truth is not in us. If we confess our sins, He is faithful and just to forgive us our sins and to cleanse us from all unrighteousness. 1 John 1:7-9
I have to be honest, I never intended to write another devotion on Ariel Castro, the man who kidnapped and held three women in Ohio. Indeed, I would not have done so if he hadn't become so talkative at his sentencing.

To save himself from the death penalty, Mr. Castro said he was guilty of 937 crimes, which included rape, kidnapping and assault. Still, at his sentencing he told everyone he wasn't a monster; he was sick. He didn't understand what he had done was wrong.

Later he commented, "I am not trying to make excuses. I am a happy person inside ... all I did was keep them (victims) there and not allow them to leave ...." Mr. Castro did not speak about starving one of the women so she would have an abortion. He didn't talk about the pain he caused to the women and their families.

But the man who was sentenced to life-plus-1,000-years did say, "The true judgment day comes when God comes to judge me."

Now, if I were God, I can tell you what that man's judgment would be. He would be toast. But, I am not God. My thoughts and ways are not His. His capacity to love and forgive is far, far greater than mine.

That is why the Lord could have John write the passage which appears at the top of this devotion. From what I can read, it doesn't appear as if Mr. Castro is going to see or confess the magnitude of his wrongdoings any time soon. But, if the day ever does come when he confesses his sins, he can count on the Lord to forgive him.

That is what the text says: "If we confess our sins, He is faithful and just to forgive us our sins."

Even a man like this? A man who kidnapped unsuspecting women? Who held them against their will? Who tortured them and made them suffer? Who is guilty of 937 official crimes and an unlimited number of transgressions unofficial?

Yes, God can forgive Mr. Castro, just as the Lord forgave murderous David and Saul, just as He has forgiven you and me. Because of the Savior Jesus, we "were washed, we were sanctified, we were justified in the Name of the Lord Jesus Christ and by the Spirit of our God" (see 1 Corinthians 6:11).

This all goes to show the immensity of God's love which assures all sinners, "the blood of Jesus Christ, His Son, cleanses us from ALL sin."

THE PRAYER: Dear Lord, "Oh, the height of Jesus' love! Higher than the heavens above, Deeper than the depths of sea, Lasting as eternity. Love that found me -- wondrous thought! -- Found me when I sought Him not." For such love I give thanks in Jesus' Name. Amen. (The Lutheran Hymnal 342, verse 2).

In Christ I remain His servant and yours,

Today's Bible Readings: 1 Chronicles 4-6 1 Corinthians 7:1-19
To Download Devotion MP3 to your computer, right click here and select "Save Link As" or "Save Target As" or "Download Linked File As"