"Breaking the Silence"
---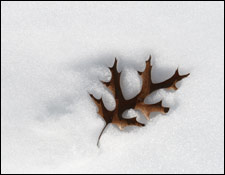 (The LORD said) "Son of man, I have made you a watchman for the house of Israel. Whenever you hear a word from My mouth, you shall give them warning from Me." Ezekiel 3:17
The grandmother from Fenton, Missouri -- Doris is her name -- had received an emergency phone call from her grandson.

It appears he had gone to Mexico with some of his friends. One of those friends had been caught carrying illegal drugs, and they had all been arrested. The grandson then handed the phone to a member of the U.S. Embassy who corroborated the lad's story. When the grandson came back on the line he asked grandma, if she was at all able, to wire him $2,100 so he could make bail.

It was a request no self-respecting grandma with means could refuse.

Doris quickly went to the Wal-Mart store in Fenton, so she could send the money that would free her grandson. The clerk, noticing how distraught Doris was, asked if she could do anything to help. Doris shared the facts of her grandson's story and requested the clerk assist her in transferring the funds.

That's when the clerk spoke up and said, "Why don't you try to call your grandson."

Although Doris was impatient to help the boy she went home and checked. She called and found out her grandson was fine. He wasn't in Mexico. He wasn't in jail, and he didn't need her money.

By speaking out at the right time, the Wal-Mart clerk managed to stop Doris from being duped in an elaborate hoax.

It occurs to me there is a spiritual lesson here. God has asked Christians to be His representatives in the world. Through the prophet Ezekiel he tells us, "In the Bible I have given humanity warnings. Those warnings are for their good. Please, Christians share My warnings with all who need to hear."

It's a simple thing God is asking us to do. Sadly, it is something we are often reluctant to do.

If the Wal-Mart clerk had been quiet, it would have cost Doris $2,100. If Christians are silent, it can cost our family and friends a great deal more than cash. My friends, we need to stand firm in the Word, sharing God's truth, His words of condemnation and salvation. We need to tell them, "You are a sinner, but with faith in Christ, you are a saved sinner."

THE PRAYER: Dear Lord, the world is filled with people who have been conned by Satan. May we who have the truth encourage people to read the Scriptures and put their faith in Your Son who gave His life, so we might have life eternal. In Jesus' Name. Amen.

In Christ I remain His servant and yours,

Today's Bible Readings: Deuteronomy 3-4 Luke 2:25-52
To Download Devotion MP3 to your computer, right click here and select "Save Link As" or "Save Target As" or "Download Linked File As"