"The Ultimate Prize"
---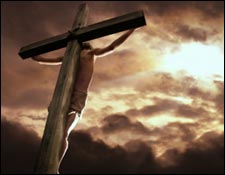 What then shall we say to these things? If God is for us, who can be against us? Romans 8:31
The Super Bowl is a wondrous thing.

It is analyzed, scrutinized, inspected and dissected -- and it generates statistics. For example, did you know that on Super Bowl Sunday only two percent of Americans were cheering for the 49ers and one percent said they were fans of the Ravens. Even so, almost 42 percent of us watched the game, including many who hardly ever watch any kind of sports.

Here's another statistic that was generated by a survey taken during Super Bowl week: 55 percent of those polled said football, not baseball, is America's favorite sport.

And just these last little bits of statistical trivia: roughly three-out-of-every-ten Americans believe God is involved in picking the winning team and more than 53 percent believe that God rewards faithful athletes.

All of this, just for a moment or two, had me reflecting on my beloved Cubs. According to those figures, God either doesn't like Chicago, or the Cubbies have spent a century or so recruiting some very bad sinners.

So, does God take an interest in sports? Truth is I don't know.

When St. Paul talks about disciplining our bodies like fighters or runners and striving for the goal, he doesn't give any indication that God is blessing one over the other. No, I don't know if God is interested in sports winners.

On the other hand, I do know that He wants you to be a winner.

Indeed, He has set it up so that you are a champion. No, that doesn't mean every time you put the ball up it's going to go through the hoop; it doesn't mean every pass is going to be a completion, and every time at bat will generate a home run.

Even so, with God on your side ... or should I say ... when you are on God's side, you are a winner. Believers have been promised that the Holy Spirit is there to help us triumph over sin and the devil. And when the time comes when we meet humankind's ultimate enemy -- death -- Jesus' blood-bought forgiveness will guarantee we will be victorious, which is more than can be said for the Cubs.

THE PRAYER: Dear Lord, I give thanks You have not only taken an interest in me, You have promised I shall be victorious over the evils of this world. By the life, suffering, death and resurrection of my Savior, I, too, have become a winner. For bringing me into Your winning team, I give thanks. In Jesus' Name. Amen.

In Christ I remain His servant and yours,

Today's Bible Readings: Exodus 12-13 Matthew 26:1-35
To Download Devotion MP3 to your computer, right click here and select "Save Link As" or "Save Target As" or "Download Linked File As"