"Finish the Job"
---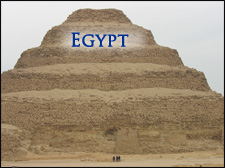 Being confident of this very thing, that He which hath begun a good work in you will perform it until the day of Jesus Christ. Philippians 1:6
Dear Brothers and Sisters in Christ:

The salvation story of Jesus Christ reaches around the world. So that the readers of our Daily Devotion may see the power of the Savior on a global scale, we have asked the volunteers of our International Ministry Centers to write our Friday devotions. We pray that the Spirit may touch your day through their words.

In Christ, I remain, His servant and yours,
Kenneth R. Klaus
Speaker Emeritus of The Lutheran Hour



It's very interesting to watch a master potter work, especially if you can track the whole process of making a single bowl.

First, he prepares the clay, which involves wetting it, beating it, cutting it and kneading it over and over again.

It often takes several hours over two or three days to make the clay just right.

When the clay is ready, the potter places it on a wheel that spins, while he presses on it to make the shape emerge. He pushes and pulls and cuts and carves until the shape he has in mind is visible.

Then, he sets it on a shelf for a few days to dry before firing it.

After the first firing, the potter applies glaze to the bowl. The glaze is a very thin clay with chemicals that will change into beautiful colors as they melt. At this point, the piece still looks like some carefully shaped and hardened dirt.

The final firing heats the bowl to over 2000 degrees Fahrenheit. This makes the bowl very hard and durable. It also reveals the colors and designs the potter has applied to the surface.

Only after the clay has been beaten, shaped, stretched and fired can we see the beauty that was in the mind of the potter from the very beginning.

This takes us to this devotion's encouragement: remember that the Triune God is the master Potter of your life. He has great hopes and plans for you. Granted, you may not like the way He works on you, but proddings, pullings and pains can be part of the process He uses to make you what He wishes.

This is why He will, with the patience of a potter, keep on working, forgiving and training you throughout your whole life. He will even turn up the heat or give you times of rest and peace. He will do what is necessary for your greater good.

The most important facts I would like you to get from today's devotion are these: God loves you and in His hands You are being shaped to God's purpose.

THE PRAYER: Heavenly Father, Master Potter, melt me, mold me, fill me, use me. This I ask with confidence in the Name of the Savior whose life, death and resurrection has made me Yours. In Jesus' Name. Amen.

Biography of Author: Today's international devotion comes from Lutheran Hour Ministries' volunteer 18-year-old Sosana Yousef from Egypt. She is a college student at the Music Institute in Cairo. Her talent, along with writing devotions, is song.


To learn more about our International Ministries, click here or visit www.lhmint.org.
In Christ I remain His servant and yours,

Today's Bible Readings: Nahum 1-3 Acts 23:1-15
To Download Devotion MP3 to your computer, right click here and select "Save Link As" or "Save Target As" or "Download Linked File As"