"No Finer Thing"
---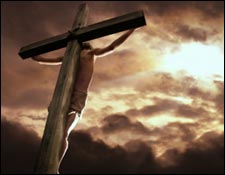 (Jesus said) "Greater love has no one than this, that someone lay down his life for his friends." John 15:13
Dakota Meyer.

I hope you remember his name.

When his buddies were pinned down in Afghanistan, he asked for permission to go in and get them. He was told it was too dangerous. He asked a second time, a third and a fourth. Each time he was told it was too dangerous.

After the fourth ask, Meyer went in anyway. He says, "That's what brothers do for each other." Firing at the enemy from a Humvee, Meyer and his driver were the targets for fire from AK-47s, machine guns, rocket-propelled grenades and mortars. When they came across some Afghan fighters, they loaded them up and got them to safety.

Although he and his comrade had done all -- and more -- than anyone could expect, they went back in. Meyer said, "I didn't think I was going to die. I knew I was going to die." Well, he didn't die the second time they entered the kill zone -- nor the third, or the fourth or the fifth. By the time they managed to get to the four Americans who had been pinned down, they had been killed. Even so, Meyer risked his life bringing out their bodies.

For his valor, Dakota Meyer has been given the Medal of Honor. One of the guests at the White House ceremony said he is "the epitome of the word, 'hero.' God bless him. I could not think of a finer thing for one human being to do for another than what he did."

I almost agree.

I say almost because I can think of something finer. While the Bible says, "Greater love has no one than this, that someone lay down his life for his friends," Jesus gave up His life for those who despised Him, had plotted against Him, had betrayed Him and orchestrated His death.

But there's more. Jesus died carrying the sins of every man, woman and child who ever lived. Indeed, He died carrying our sins.

And while I am glad that Dakota Meyer was wrong -- and he lived -- for Jesus there was no such hope. The prophets had spoken of His death, and His own Father had said His innocent Son would pay the ransom price for our salvation.

Greater love has no one than this, which is why I also pray that you remember the Name, Jesus.

THE PRAYER: Dear Lord, that I, a sinner, would be the recipient of Jesus' love is a great and wonderful mystery. For His sacrifice on Calvary's cross and His third day resurrection from the borrowed tomb, I shall always be grateful. May my life reflect that gratitude. This I pray in my Savior's Name. Amen.

In Christ I remain His servant and yours,

Today's Bible Readings: Isaiah 39-40 Romans 6
To Download Devotion MP3 to your computer, right click here and select "Save Link As" or "Save Target As" or "Download Linked File As"