"Your Child's Life"
---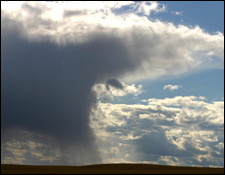 For God so loved the world, that He gave His only Son, that whoever believes in Him should not perish but have eternal life. John 3:16
In the last months we have heard a lot of talk about trillions of dollars.

Even so, when I heard that a temple in India has been found which holds a treasure worth $11.2 billion, I was still impressed.

It's true. Great vaults of treasure, treasure including golden statues, diamonds and other gems have been found in the 16th-century Sree Padmanabhaswamy temple.

Five of the temple's six vaults have already been excavated, and crews were beginning to open the last vault when they were stopped. No, they were not stopped by the great statue of a cobra that guards the door. They were stopped by some protestors who feel their god would become angry if the last vault were opened.

Astrologers were asked for a ruling on what should be done.

After a number of days the astrologers reported the temple was guarded by the curse of the cobra. That means the treasure should remain untouched, and anyone who went forward and opened the vault would find his children dying from the bite of a cobra or by some other poisonous process.

Now I've got no opinion on the treasure or the astrologers or their judgments.

On the other hand, I have taken note of the fact that the Triune God works differently than this Hindu deity.

While the Hindu god wants to keep people away from his treasure, our God's greatest wish is for His treasure to be shared with all humanity.

Of course, you already know that Jesus is the treasure, is our treasure.

With Jesus as our Savior, we are rich beyond imagining. Because of His sacrifice on Calvary's cross we are forgiven, we are at peace and we are recipients of eternal life. As far as I can tell, there are no greater riches than those which are bestowed upon us through the blood of the crucified and ever-living Savior.

THE PRAYER: Dear Lord, often we pray that You will be merciful to poor, miserable sinners. That You have in Your mercy decided to send Your Son to be our Savior makes us rich beyond imagining. Now I pray that You will use my talents to share the riches of the Redeemer with the rest of lost humanity. This I pray in my Savior's Name. Amen.

In Christ I remain His servant and yours,

Today's Bible Readings: 1 Chronicles 26-27 1 Corinthians 15:1-28
To Download Devotion MP3 to your computer, right click here and select "Save Link As" or "Save Target As" or "Download Linked File As"