"The Secret"
---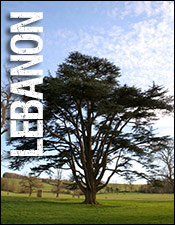 I can do all things through Him who strengthens me. Philippians 4:13
Dear Brothers and Sisters in Christ:

The salvation story of Jesus Christ reaches around the world. So that the readers of our Daily Devotion may see the power of the Savior on a global scale, we have asked the volunteers of our International Ministry Centers to write our Friday devotions. We pray that the Spirit may touch your day through their words.

In Christ, I remain, His servant and yours,
Kenneth R. Klaus
Speaker of The Lutheran Hour



Do you have any secrets?

Would you like to know some? I ask because there are some folks who claim to have learned those secrets that answer the deep questions of life. Even more, most of those folks have made it possible for you to share in their knowledge. All you have to do is buy their books.

Do I hear you asking, "What books?" You know, books that carry titles like The Secret to Becoming Rich, The Secret of Being Smart, The Top Ten Secrets to Making Many Friends and the standard, Secret Recipes to Living Longer.

Of course, the search to find answers is not confined to adults. There is a famous children's story called The Little Engine That Could. Here's the plot: there was a little train who didn't think he could climb over a mountain because it was too high and difficult. Just when it seemed he must turn back, the train began to repeat, "I think I can. I think I can." Soon the train was past the mountains and he had discovered the secret of success is thinking positively.

The little train learned a great lesson. Unfortunately, it's a lesson that doesn't always work.

Ask St. Paul. He knows.

You might think that being one of the Lord's apostles would have certain measurable, earthly perks. The truth is Paul experienced tremendous hardships in his life, including shipwreck, imprisonment, torture and hunger. These were things from which positive thinking could not deliver him.

Paul's deliverance came from a different source: his Lord and Savior, Jesus Christ.

In Philippians 4:12 Paul essentially said, "I have learned the secret of being content in any and every situation, whether well fed or hungry, whether living in plenty or in want."

And where did Jesus fit in? Paul lets us know. He said, "I can do all things through Him who strengthens me." What a wonderful secret of being joyful in all things -- not by relying on yourself or the power of positive thinking or by any other man-made resource.

Relying on Jesus: that's the secret of contentment. It's a secret Jesus' redeemed ought to make sure is known by everyone.

THE PRAYER: Thank You, Heavenly Father, for the strength You give us through the victory over sin, the devil and death that Jesus has won. Help us look to You in every situation of our lives. In His Name. Amen.

Biography of Author: This devotion is based on a text submitted from a volunteer working with Middle East Lutheran Ministry (MELM), also known as LHM-Lebanon. Using Arabic-language radio programs that include Bible studies, meditations in song, commentaries, and drama the Gospel is proclaimed in 22 countries in the Middle East and North Africa. From its office in Beirut, local Bedouin receive the Gospel message as well.


To learn more about our International Ministries, click here or visit www.lhmint.org.

In Christ I remain His servant and yours,

Today's Bible Readings: 2 Kings 4-6 James 2
To Download Devotion MP3 to your computer, right click here and select "Save Link As" or "Save Target As" or "Download Linked File As"