"Zero Tolerance"
---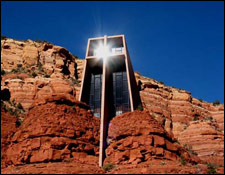 Out of the depths I cry to You, O Lord! O Lord, hear my voice! Let Your ears be attentive to the voice of my pleas for mercy! If You, O Lord, should mark iniquities, O Lord, who could stand? But with You there is forgiveness, that You may be feared. Psalm 130:1-4
Andrew Mikel was an honor student at Spotsylvania High School in Virginia.

Andrew Mikel was a student there. He no longer is. That's because Andrew Mikel has been expelled after he was charged with violent, criminal conduct. School authorities had accused Mikel of criminal assault and had recommended felony charges be placed against him for possession of a deadly weapon.

Mikel had hoped to go to the Naval Academy. That won't happen and because of his record he may not be able to get into the Virginia Military Institute. It's a disappointment to him and to his father who is a Navy SEAL.

And if you're wondering what this hardened criminal has done, let me tell you.

Mikel is an eighth-grader who, last December, used the body of a pen to blow small, hollow plastic balls at fellow students. For this crime the Spotsylvania School Board expelled him for the rest of the school year. The judge who heard his case said he thought the school board had gone "too far," but under the law his hands were tied. The judge found against Mikel.

Reading Mikel's story, I give thanks the Lord operates differently than does that school board.

Yes, the Lord has a zero-tolerance rule when it comes to sin. He says it clearly: "The soul that sins will die ..." (Ezekiel 18:20a).

It is a rule which our holy God, being just and fair, is obliged to follow. Even so, the idea of billions of souls marching into hell is not one which pleased Him. So that grace might be applied to all of us who had been condemned by sin, the Lord sent His Son to earth.

Taking our place Jesus lived a perfect life, resisted all temptation and carried our sins to His cross. There, shedding His blood for us, our sins were washed away.

Now, all who believe on the Christ as their Lord and personal Savior from sin are forgiven.

Because of Holy Spirit-given faith in the Savior, zero tolerance is replaced by absolute forgiveness.

Living in that forgiveness, the Psalmist could confidently declare, "If You, should mark iniquities, O Lord, who could stand? But with You there is forgiveness, that You may be feared ..." (Psalm 130-3-4a).

With God there is forgiveness -- forgiveness for you, me and even a boy shooting spit balls.

THE PRAYER: Dear Lord, I give thanks You have loved me enough to send Your Son to save me. Without His redemption I -- like all people -- would have been condemned and sentenced to hell. With His sacrifice, I am cleansed and have my future restored. For Your absolute forgiveness, You shall always have my thanks and praise. In Jesus' Name. Amen.

In Christ I remain His servant and yours,

Today's Bible Readings: Psalms 139-141 John 17
To Download Devotion MP3 to your computer, right click here and select "Save Link As" or "Save Target As" or "Download Linked File As"