"Promises Kept"
---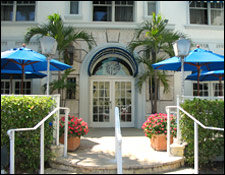 Now may the God of peace Himself sanctify you completely, and may your whole spirit and soul and body be kept blameless at the coming of our Lord Jesus Christ. He who calls you is faithful; and He will surely do it. 1 Thessalonians 5:23-24
Attorney Lauren Serafin and attorney Robert Leighton were to have been married.

Well, that ain't gonna happen.

It seems on July 17th of last year, Leighton went to Las Vegas for his bachelor party. Although I don't know everything he did at his bachelor party, I do know he apparently met a woman by the name of Danielle. Apparently, Danielle was friendly and so was Robert.

When attorney Serafin found out about friendly Danielle, she was disappointed with her fiancé. She was so disappointed that she called off their wedding which was to have taken place on August 21st.

Then attorney Serafin filed a lawsuit against ex- fiancé and attorney Leighton. She is asking for $62,814 -- an amount she feels covers breach of promise, emotional distress and reimbursement for wedding expenses incurred.

You know, it's always a sad thing when a person finds out he or she has been betrayed by a trusted friend, family member or, in this case, a fiancé. It's the kind of thing that can leave lasting scars and bitterness in the soul.

Now if you have been betrayed by someone -- and I think most of us have been -- then I call your attention to the last line of the text for today's devotion. It reads "He who calls you is faithful; and He will surely do it."

God is not kind of faithful; He is not usually faithful. He is faithful. Period. God, who has kept every promise He has made to sinful humanity, will definitely do everything else He said He would do. Our heavenly Father who sent His Son to save us can be counted on. Period.

What a wonderful thing to know! We have a Lord who will surely keep His promises: "He will surely do it." Period.

So, today, if you're smarting over the betrayal of someone, if you have been let down by someone, I encourage you to look to the Lord for help, assistance and strength. He is faithful. He will do what He says.

THE PRAYER: Dear Lord, when many people's promises are worth no more than the paper they're written on, I give thanks for You. You are faithful. PERIOD. You were faithful in the sending of Your Son to save me; You are faithful in keeping me in Your care. Let me trust in that faithfulness. In Jesus' Name. Amen.

In Christ I remain His servant and yours,

Today's Bible Readings: Numbers 15-16 Mark 14:54-72
To Download Devotion MP3 to your computer, right click here and select "Save Link As" or "Save Target As" or "Download Linked File As"