"Confession"
---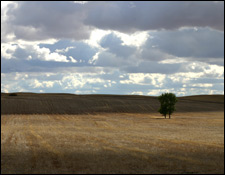 If we confess our sins, He is faithful and just to forgive us our sins and to cleanse us from all unrighteousness. 1 John 1:9
Confession.

There is the kind of confession which comes from the heart ... confessions like that of King David ... confessions like that of the publican in the temple ... confessions like St. Paul.

Then there are confessions founded on necessity -- confessions like, well, like that of two thieves in Cologne, Germany.

The rogues, aged 31 and 37, had broken into a building. Slyly, stealthily they had decided to go to an upper floor where they planned to perpetrate their felony.

Sometime after they had broken in, the Cologne police department received a call. The fellow on the other end confessed, "This sounds really dumb, but I'm afraid that we wanted to break in and the elevator has gotten stuck."

When the police arrived, they found one of the thieves had injured his hand while the duo was trying to break out of the stuck elevator. It was only then they called to make their confession.

A seminary education is not necessary to decide which kind of confession the Lord wants from His people.

But He does want a confession.

The Lord most certainly doesn't want His people to pretend they're just fine the way they are. If they're fine, they don't need a Savior. If they don't need a Savior, Jesus' suffering and death was without purpose.

This is why Psalm 51:17 calls for a confession when it says, "The sacrifices of God are a broken spirit; a broken and contrite heart, O God, You will not despise."

He wants us to pray, "Lord be merciful to me a sinner." He wants us to recognize the extent of His mercy and the cost of His grace.

We pray ...

THE PRAYER: Dear Lord, there are many things I have done wrong. Some I know, some I do not. You are aware of them all and my Savior died to take them all away. Today I repent and I rejoice in the forgiveness You give. In Jesus' Name I give thanks for my forgiveness. Amen.


In Christ I remain His servant and yours,

Today's Bible Readings: Genesis 41-42 Matthew 22:1-22
To Download Devotion MP3 to your computer, right click here and select "Save Link As" or "Save Target As" or "Download Linked File As"