"Be Conformed"
---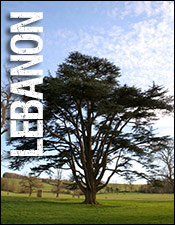 For those God foreknew He also predestined to be conformed to the likeness of His Son, that He might be the first-born among many brothers. Romans 8:29
Dear Brothers and Sisters in Christ:

The salvation story of Jesus Christ reaches around the world. So that the readers of our Daily Devotion may see the power of the Savior on a global scale, we have asked the volunteers of our International Ministry Centers to write our Friday devotions. We pray that the Spirit may touch your day through their words.

In Christ, I remain, His servant and yours,
Kenneth R. Klaus
Speaker of The Lutheran Hour



The salvation of our souls is the work of God. Through the Holy Spirit we come to believe that Jesus Christ has redeemed us from our sins through His life, death and resurrection. But our transformation doesn't end there. He also wants to make us like His Son.

And just what exactly does it mean to be "conformed to the likeness of His Son"?

Well, unending love, steadfastness of purpose, forgiveness for one and all, a willingness to sacrifice and placing complete trust in God come to mind. These are the things Jesus did when He was here on earth among us. Though He came to earth as the sacrifice Lamb for the sins of the world, His day-to-day activities met people where they were -- in whatever circumstances He found them.

What a perfect illustration of how our lives as Christians should be lived! Since God the Father wants us to be conformed to the likeness of Jesus, our best standard to model is the life of Jesus Himself. Being Christ-like should be our character; it should be the way we do things when it comes to dealing with others.

No wonder the Word of God says, "Therefore, if anyone is in Christ, he is a new creation; the old has gone, the new has come" (2 Corinthians 5:17).

This Christmas season let us remember the sinless life Christ lived for us -- both to save us from our sins and to give us a perfect example of how we are to live.

THE PRAYER: Father, we pray You do Your powerful work in us, through Your Holy Spirit. By Your grace conform us each day to the likeness of Your Son, Jesus, our glorious Savior and Your only begotten Son. In His Name we pray. Amen.

Biography of Author: This devotion is based on a text submitted from a volunteer working with Middle East Lutheran Ministry (MELM), also known as LHM-Lebanon. Using Arabic-language radio programs that include Bible studies, meditations in song, commentaries, and drama the Gospel is proclaimed in 22 countries in the Middle East and North Africa. From its office in Beirut, area Bedouin are reached as well.


To learn more about our International Ministries, click here or visit www.lhmint.org.

Today's Bible Readings: Ezra 8-10 Revelation 15
To Download Devotion MP3 to your computer, right click here and select "Save Link As" or "Save Target As" or "Download Linked File As"