"The Difference Is Great"
---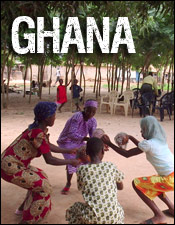 Do not merely listen to the Word, and so deceive yourselves. Do what it says. James 1:22
Dear Brothers and Sisters in Christ:

The salvation story of Jesus Christ reaches around the world. So that the readers of our Daily Devotion may see the power of the Savior on a global scale, we have asked the volunteers of our International Ministry Centers to write our Friday devotions. We pray that the Spirit may touch your day through their words.

In Christ, I remain, His servant and yours,
Kenneth R. Klaus
Speaker of The Lutheran Hour



How great is the difference between hearing God's Word and putting its teachings into practice.

The Christian witness is like that, isn't it? The apostle James encourages us to not only listen to God's Word but to do what it says. We are to study and thoughtfully consider Scripture and live according to its truths. God has reconciled us to Himself through the redemption Christ won for us on the cross. Believing in Him and following Him, we show our faith and express our thanks to God. By the power of God's Holy Spirit transforming us, our actions present our lives to others as a people set apart, who live according to a higher calling -- a more noble way of life.

On the other hand, if we're reading the Bible but not living our lives in line with God's Word, it's easy to see how what we say we believe and how we actually live can appear disconnected at best and hypocritical at worst.

This brings us to some pretty big questions: Does our witness for Christ shine for others to see or would they be surprised to hear us claim to be Christians? Does our attitude and demeanor attract others by our friendliness and compassion? Do our actions open up opportunities for us to share the wonderful news that Jesus is Lord and Savior?

As we consider our busy lives as Christians, let us remember that God's forgiving love for us in Christ informs our every thought, word, and deed.

THE PRAYER: Dear Heavenly Father, let me be a doer of Your Word through the power of Your Holy Spirit. Let my words and actions show others, unmistakably, that my faith in Jesus as Lord and Savior is front and center in my life. In Jesus' Name I pray. Amen.

Biography of Author: This devotion is based on a text submitted by a volunteer with Lutheran Hour Ministries - Ghana. In that West African country of nearly 24 million people, LHM - Ghana uses Equipping the Saints (ETS), conducts performing arts dramas, engages in children's ministries, and reaches out to prisoners by supplying them food, Christian literature and clothing.


To learn more about our International Ministries, click here or visit www.lhmint.org.

Today's Bible Readings: Ezekiel 27-29 1 Peter 3
To Download Devotion MP3 to your computer, right click here and select "Save Link As" or "Save Target As" or "Download Linked File As"