"Discernment"
---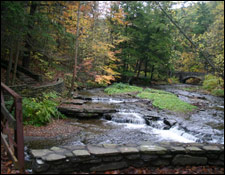 (Jesus said) "Then if anyone says to you, 'Look, here is the Christ!' or 'There he is!' do not believe it." Matthew 24:23
I would imagine Jesus' words from the text above would also apply to the person of John the Baptist.

Do I hear you asking, "What's all this about John the Baptist?" Well, let me tell you. Archaeologists in Bulgaria claim they have found remains of the Baptizer while excavating the site of a fifth-century monastery on the Black Sea.

Bulgaria's official news agency said a reliquary -- a container for holy relics -- has been opened. Inside were bone fragments from a skull, a hand, and a tooth. Now you may wonder what evidence is being given for these bones belonging to the Baptizer.

First, there is an inscription on the reliquary which references June 24th, the day many Christian's celebrate John's birth. Second, an eleventh-century monastery where the bones were found is named "Sveti Ivan" or "St. John." The Vatican says it will wait until a thorough study has been made.

Smart move.

The bottom line is this: no amount of testing is going to prove these bone fragments belong to John. I have been in Istanbul and seen what is purported to be John's hand encased in a golden, bejeweled glove. I have seen various parts of him, including numerous bodiless heads, scattered among cathedrals in Europe. If all of these relics really do belong to John, then he was a mighty strange-looking fellow.

It ought to go without saying: nobody knows where John is buried, and we're not likely to find out any time soon. That's okay. We don't need to know where the Baptizer's body has been placed. We don't need to know because the day will come when John's body will rise and be reunited with his soul to live forever with his Savior. The same thing will happen to you, me, and all who are believers in the Lamb of God who takes away the sins of the world. Together we will stand in thankful praise before our Redeemer.

The reality is this: knowing the living Christ as your Savior is far more important than knowing the risen Lord's physical whereabouts. Trusting the risen Redeemer is far more vital and necessary than putting your faith in a box of bones -- no matter to whom they belong.

THE PRAYER: Dear Lord Jesus, I give thanks for Your resurrection and the appearances You made. While others may rush to see this relic or that sighting, may I put my faith in You and Your story of salvation found in Scripture. In Your Name I ask it. Amen.

In Christ I remain His servant and yours,

Today's Bible Readings: Psalms 48-50 1 Corinthians 11:1-16
To Download Devotion MP3 to your computer, right click here and select "Save Link As" or "Save Target As" or "Download Linked File As"