"Many Rooms"
---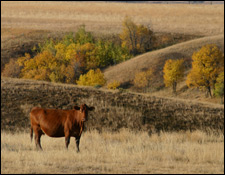 (Jesus said) "In My Father's house are many rooms. If it were not so, would I have told you that I go to prepare a place for you?" John 14:2
Here's a question for you.

What has 90,000 square feet, 23 bathrooms, 13 bedrooms, 10 kitchens, a 20-car garage, three pools, a bowling alley, an indoor roller rink, a two-story movie theater, a video arcade, a fitness center, a baseball field, and two tennis courts?

Give up? I thought so. The answer is Versailles. No, not the palace of French kings; this is Versailles the mansion of tycoon David Siegel. Siegel started building the mansion when his business in timeshares was booming. He stopped building the mansion when the timeshare market got clobbered by the recession.

Right now the mansion is for sale. For those of you who are curious, the cost of the joint is a mere $75 million. If you wish, you can buy the place in a completed state for a paltry $25 million more.

Now while there never has been any polls taken on the average wealth of the average Daily Devotion reader, I'm willing to go out on a limb and say that most of you don't have that kind of change in your petty cash box.

Now, here's the point: If I can't scrape together the money to buy an earthly home, how short am I going to be when it comes to purchasing a nice place in heaven?

Honesty compels me to confess if those rooms in heaven are going to be bought and furnished by me, they're going to sit empty and unfilled for a very long time -- for an eternity.

But, thanks be to God, those heavenly spaces with our names on them are not based on what we do or don't do. Those places, even now, are being prepared for us by the Savior. The down payment was made on them with His Bethlehem birth; the monthly charges were picked up as He lived His life, and the last disbursement was made when Jesus laid down His life on the cross.

His third-day resurrection from the dead says that all who believe on Jesus Christ as their Redeemer from sin have been given a heavenly home.

Free and clear. Lock, stock, and deed.

THE PRAYER: Dear Jesus, without You my eternity should have been spent roaming the vastness of hell. That it will not be that way is due to You. May I show my appreciation for Your blood-bought gift by the way I lead my life. May it be filled with thankfulness. In Your Name. Amen.

In Christ I remain His servant and yours,

Today's Bible Readings: 1 Kings 21-22 Acts 14
To Download Devotion MP3 to your computer, right click here and select "Save Link As" or "Save Target As" or "Download Linked File As"