"Men In Church"
---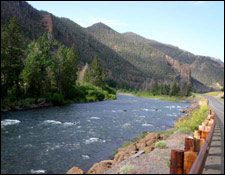 If, because of one man's trespass, death reigned through that one man, much more will those who receive the abundance of grace and the free gift of righteousness reign in life through the one man Jesus Christ. Romans 5:17
Christian Vision for Men says in the last 20 years 49 percent of all men under the age of 30 have left the church. Christian Vision for Men also says

• sermons about love, compassion, and grace don't interest men.

• churches which push decision, not discussion, are important for men.

• hymns like "Amazing Grace" aren't for men because they're in a key too high for men to sing.

Now the solution being proposed by Christian Vision for Men is a simple one. They are asking pastors to show the World Cup soccer matches on big screens over the pulpit. They are asking pastors to serve beer when the football tournament is on.

No doubt such actions would bring in a certain group of men.

Being facetious I might venture to say along the same line of thinking we could bring in even more men if we had a Las Vegas show and installed some poker tables where the pews are currently.

Lutheran Hour Ministries agrees there is a problem with many men and their relationship with the Lord. That's why we have created the Men's NetWork. (Please take a look at what we offer at www.lhmmen.com.)

Yes, many men have a problem with the Redeemer, but the solution to that problem is not beer and football. The solution is getting them to see the complete Savior who is spoken of in Scripture.

Indeed, all of us need to remember it was commitment which kept Jesus sin-free for 33 years of life; it was power which enabled Him to shut down Satan for over three decades. It was not the nails but His dedication which kept Him on the cross so all who believe on Him might be saved. That is the Savior our men -- and all of us -- need to see. God grant that we see a gentle Jesus. But along with that, may we also see the Savior who voluntarily died so we might live. In His Name. Amen.

THE PRAYER: Dear Lord Jesus, we pray for those men who have drifted from You. May they see You are not just a Savior for women and children. May they see You have come so all men might be saved. In Your Name, dear Savior, we pray. Amen.

PS - Many thanks to Mr. Ian Adnams, head of communications for Lutheran Church-Canada, for bringing this story to my attention.

In Christ I remain His servant and yours,

Today's Bible Readings: Psalms 139-141 John 17
To Download Devotion MP3 to your computer, right click here and select "Save Link As" or "Save Target As" or "Download Linked File As"