"Broken"
---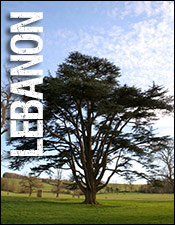 And He (Jesus) took bread, gave thanks and broke it, and gave it to them, saying, "This is My body given for you; do this in remembrance of Me." Luke 22:19
Dear Brothers and Sisters in Christ:

The salvation story of Jesus Christ reaches around the world. So that the readers of our Daily Devotion may see the power of the Savior on a global scale, we have asked the volunteers of our International Ministry Centers to write our Friday devotions. We pray that the Spirit may touch your day through their words.

In Christ, I remain, His servant and yours,
Kenneth R. Klaus
Speaker of The Lutheran Hour



It is customary to break bread before distributing it to others. On different occasions in the New Testament the Lord would take bread, break it, and give it to His disciples to distribute to people who were hungry and in need. At the Last Supper Jesus also took bread, gave thanks, broke it, and gave it to His disciples.

We find the sense in Scripture that when God breaks an individual He transforms that person into someone fit for greater service-someone who will serve many through God's work in his or her life.

He broke Abraham in order to make him the father of many.

He broke Joseph and made him the provider for many.

He broke Moses to be the leader of many.

And Christ Himself was broken through His crucifixion and death in order to become the Savior of many.

In the broken body of Christ on the cross our sins were paid for. The wrath of God was completely satisfied, and our redemption was won -- sealed when God raised Christ to new life on the third day.

God's Son -- broken on our behalf -- in order that those who believe may also live lives broken and willing to serve many out of their love for God.

THE PRAYER: Lord, break us and mold us, for we want to be like You. Amen.

Biography of Author: This devotion is based on a text submitted from a volunteer working with Middle East Lutheran Ministry (MELM), also known as LHM-Lebanon. Through Trans World Radio, MELM broadcasts two radio programs each week to 22 countries in the Middle East and North Africa. These programs are written in Arabic by LHM staff members. This office also conducts a Gospel outreach to area Bedouin.


To learn more about our International Ministries, click here or visit www.lhmint.org.

Today's Bible Readings: 2 Samuel 13-14 John 4:1-26
To Download Devotion MP3 to your computer, right click here and select "Save Link As" or "Save Target As" or "Download Linked File As"