"Injury To Insult"
---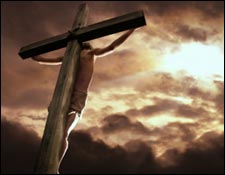 And as they continued to ask Him, He stood up and said to them, "Let him who is without sin among you be the first to throw a stone at her." John 8:7
Many years ago I saw the silent version of the movie, King of Kings.

The movie had a scene where the crowd wanted to stone the woman caught in adultery. That's when Jesus says the first sinless person in the crowd ought to throw the first stone. When one man pulls his arm back to let loose, his companion stops him. Pretty soon the crowd melts away.

That's the way it was in the movie. That's not the way it was recently in Bangladesh.

Let me explain. It was a 16-year-old girl, not a woman, who was the main character in this story. This young girl was not caught in adultery; she was raped.

Ashamed, she did not report the crime. Then, when she found out she was pregnant, she quickly married. When the groom found out his bride's condition, he divorced her.

You see, real life in Bangladesh is different than the movie. In real life the family was fined because of the moral laxness of their daughter. In real life the girl was kept in isolation until her family agreed she should be physically punished.

In real life the girl received 101 lashes.

And, in real life, the 20-year-old villager, who had raped the girl, was pardoned by the elders.

There are times, my friends, that we forget just how much our precious Savior has changed this world.

Most certainly His suffering and sacrifice have changed our eternity. Because of His perfection, because He gave Himself for our salvation, we are forgiven and saved.
That is a great change.

But Jesus, with His teachings also has changed the way Christians live and deal with each other. While we are far from perfect, I think we would, in our towns and churches, be hard pressed to see the kind of unfairness told about in this story. If you agree, then give thanks to the Lord Jesus, who is the Way and has shown us the way.

THE PRAYER: Dear Heavenly Father, watch over this young lady. Keep her from bitterness and let her see the Savior who can heal the deepest wounds. Let her know that Jesus, who also experienced the lash, loves her, and wishes to save her. This I pray in the Name of the Savior. Amen.

In Christ I remain His servant and yours,

Today's Bible Readings: Exodus 12-13 Matthew 26:1-35
To Download Devotion MP3 to your computer, right click here and select "Save Link As" or "Save Target As" or "Download Linked File As"