"A Stolen Body"
---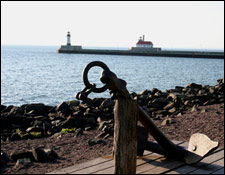 Jesus said to her, "Woman, why are you weeping? Whom are you seeking?" Supposing Him to be the gardener, she said to Him, "Sir, if you have carried Him away, tell me where you have laid Him, and I will take Him away." Jesus said to her, "Mary." . . . John 20:15-16a
It was the kind of story that didn't seem appropriate to use during Advent. It was also the kind of story that couldn't be ignored.

The headline read, "Ex-Cyprus President Tassos Papadopoulos' body has been stolen from its grave."

Mr. Papadopoulos had been dead less than a year when grave robbers removed a marble slab and dug down to the casket and stole the body.

There were numerous reactions to the desecration. Police and pathologists looked for clues; the current leaders of the country called for its citizens to stay calm, and the ex-friends and foes of the deceased president were outraged at the sacrilege.

Everybody wanted to know where the body had been taken.

Like Mary, people cried at the idea that Papadopoulos' body had been moved or stolen.

Of course, there are some considerable and consequential differences between the story of a Cypriot ex-president and the account of the Christ. Most of those differences can be summed up this way: Jesus physically has risen from the dead, while the corpse of Tassos Papadopoulos awaits the Day of Judgment before his body and soul will be brought back together.

In truth, no one is predicting or expecting Mr. Papadopoulos will show up and pay a visit upon his old friends. Nobody has reported a visitation where the president sat down with them, conversed with them, ate with them, breathed on them, or blessed them.

Mr. Papadopoulos may have been a famous man -- even a great man to some -- but his abilities do not include the conquest of death. That is a power reserved for the person of God's Son.

As He promised, Jesus rose from the dead and showed Himself to many who had once mourned Him. In so doing, He showed the completeness of His sacrifice, the faithfulness of His Word, and gave birth to our hope of resurrection. Now, even today, a living Lord continues to keep His promise to be with us always.

And that, as we approach a New Year, is a comfort.

THE PRAYER: Dear Lord Jesus, I give thanks for Your glorious resurrection. Not only am I assured You have conquered death, I also know Your promises are to be trusted. Now, grant me this grace in the New Year to draw me closer to You. This I pray in Your Name. Amen.

In Christ I remain His servant and yours,

Today's Bible Readings: Malachi 1-2 Revelation 21
To Download Devotion MP3 to your computer, right click here and select "Save Link As" or "Save Target As" or "Download Linked File As"