"The Obvious"
---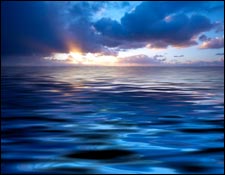 The wise men shall be put to shame; they shall be dismayed and taken; behold, they have rejected the Word of the LORD, so what wisdom is in them? Jeremiah 8:9
NOTE: PASTOR KLAUS IS ON JURY DUTY THIS WEEK, SO THESE DEVOTIONS WERE WRITTEN BEFORE HIS TIME OF SERVICE. PLEASE EXCUSE THE FACT THAT THEY MAY NOT BE BASED ON CURRENT OR NEWSWORTHY EVENTS.

Scripture's evaluation is clear: God isn't all that impressed with the wisdom of humankind.

That's what Jeremiah was saying when the Holy Spirit inspired him to write that the wise who reject the Word of the Lord will be put to shame.

In truth, we're not as smart as we think we are. As evidence of that, I refer to a story about the great detective Sherlock Holmes and his colleague Dr. Watson.

The story begins with them going on a camping trip, setting up their tent, building a campfire, and turning in for the night.

Hours later, Holmes wakes his friend and says, "Watson, look up at the sky and tell me what you see." Watson replies, "I see millions of stars." Sherlock says: "What does that tell you?" Watson thinks for a moment. "Astronomically speaking, it tells me there are millions of galaxies and potentially billions of planets. The positions of the stars tell me it is roughly four-thirty. Meteorologically, it indicates we will have a beautiful day tomorrow." Then Watson asks, "So, Holmes, what does it tell you?"

Holmes was silent for a moment and then he said, "It tells me, dear Watson, that someone has stolen our tent."

While all of us benefit from and rejoice in God's gifts that come to us through advances in technology and medicine, we also must admit that the world, like Dr. Watson, sometimes misses the obvious.

Here are some obvious examples:

· We often miss the fact that we are, by nature, helpless sinners.

· We often forget that if we are to be forgiven and saved it will only be through faith in the crucified and risen Savior.

· We often fail to remember that although medicine can often provide help and healing, death still comes to us all. We forget that advancements in technology may make life easier, but eternal life is only going to come through faith in Jesus.

So then, what is true wisdom and where is it to be found?

The book of Job provides the answer when it says, " ... Behold, the fear of the Lord, that is wisdom, and to turn away from evil, is understanding" (Job 28:28b).

THE PRAYER: Dear Lord, truly every good gift, including wisdom and technology, comes from You. May I be grateful for these things and for the gift of salvation that is mine through the risen Savior's suffering and sacrifice. In Jesus' Name. Amen.

Lutheran Hour Ministries and the Lutheran Women's Missionary League are conducting two women's ministry surveys, one for pastors and one for women. To take one of the surveys--click here!

In Christ I remain His servant and yours,

Today's Bible Readings: Isaiah 65-66 Romans 13
To Download Devotion MP3 to your computer, right click here and select "Save Link As" or "Save Target As" or "Download Linked File As"