"Something's Missing!"
---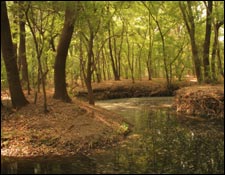 And Jesus answered them, "Those who are well have no need of a physician, but those who are sick. I have not come to call the righteous but sinners to repentance." Luke 5:31-32
BOGO.

If you are a dedicated shopper, you know the acronym BOGO.

For those of you who are, at best, reluctant shoppers, let me explain. It's BOGO, or Buy One Get One. You buy one product, and the store will throw in another product of equal or lesser value.

It appears the Church of England is offering a BOGO, that is a two-for-one service.

If couples wish, they can get married and have their children baptized at the same service.

Yes, I know it's strange, but I have run into a couple of situations where that might serve a real purpose. For example, suppose a heathen couple were brought to faith. It would only be right for them to want to get married in a church, and have their children become baptized members, too.

Of course, there are those who might ask, "How often does that sort of thing happen in England?" I don't know, but I imagine it does. Still, the Church of England admits the service is primarily for their present members who just haven't been paying much attention to the sanctity of marriage.

It is for such folks that the service has been designed.

Now understand, it's not a bad thing for a couple to want to get married. On the contrary, it's a good thing. And it's not a bad thing to want to have your children meet their Savior who gave His life for their salvation.

But . . . you knew there had to be one of those, didn't you? But, whatever happened to repentance? You can't paint over a car's rusted fender and expect the paint to hold. You can't cover up a wall covered with black mold and expect things to be okay. Similarly, sin just doesn't go away. It calls for repentance.

And what is repentance? It's being given a contrite heart so the Lord can turn you from your old ways and bring you into harmony with His ways.

Repentance is a good thing, a godly thing, a Holy Ghost-motivated thing. And it's something, which is in short supply. This is why we pray for the folks getting married in Great Britain, and we pray for ourselves as well.

THE PRAYER: Dear Lord, "Create in me a clean heart and renew a right spirit within me. Cast me not away from Your presence, and take not Your Holy Spirit from me. Restore to me the joy of Your salvation, and uphold me with a willing spirit. Then I will teach transgressors Your ways, and sinners will return to You . . . O Lord, open my lips, and my mouth will declare Your praise" (Psalm 51:10-13;15). In Jesus' Name. Amen.


In Christ I remain His servant and yours,

Today's Bible Readings: Psalms 127-129 Acts 18
To Download Devotion MP3 to your computer, right click here and select "Save Link As" or "Save Target As" or "Download Linked File As"