"Thou Shalt Not"
---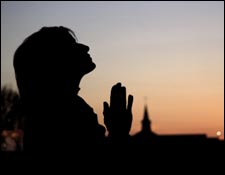 For all have sinned and fall short of the glory of God, and are justified by His grace as a gift, through the redemption that is in Christ Jesus. Romans 3:23-24
According to www.insurance.com, 80 percent of auto accidents take place because of distractions.

Not only does the Web site share that very believable figure, they also list some of the most obvious distractions.

For example, they share the "ten most dangerous foods" a safe driver ought to avoid when behind the wheel.

Having read the article, I now know a person shouldn't drink coffee or eat hamburgers when behind the wheel. (I can almost hear the groans going up from our German and Scandinavian readers when they hear that first one.)

And although I never considered myself as having lived a sheltered life, it never occurred to me to indulge in many of the other items on the list. For example, a safe driver shouldn't drink soup like coffee, since soup spills. Nor should he or she indulge in chomping down some tacos.

It also never occurred to me to eat a chili dog, barbecued ribs, or any kind of fried chicken when driving. Still, those foods are on the list. So are jelly donuts and soda, which can fizz the nose.

Do any of these sound familiar to you? Rounding out the list of things to be avoided is chocolate. According to the article, chocolate can melt in your hands and make the steering wheel slippery.

They don't say anything about M&Ms®, which "melt in your mouth, not in your hand!"

So, there you have the list of foods to avoid. The question is, "Will you avoid eating every one of those foods when driving?"

I'm guessin' probably not. People will break these ten commandments, just as they break the Lord's.

When it comes to God's rules, we may know something isn't good for us. We may even acknowledge some things aren't right for us or are dangerous for us, but we do them anyway.

That disobedient spirit is part of our sinful nature. We think we know better than God does; we
believe His rules don't apply to us; we feel secure in thinking nobody is going to tell us what to do.

This is why we, when left to our own devices, are headed in the wrong direction eternally. It is also why we need the Savior. If we are to be forgiven of our sins and justified before the Lord, it will only be because Jesus has taken our punishment and given Himself as our substitute.

THE PRAYER: Dear heavenly Father, forgive me for thinking I know better than You. Also accept my thanks for sending Your Son who took my punishment so I might be forgiven. Now, I pray, that Your will shall also be mine. In Jesus' Name. Amen.


In Christ I remain His servant and yours,

Today's Bible Readings: Psalms 99-100,102 Acts 17:16-34
To Download Devotion MP3 to your computer, right click here and select "Save Link As" or "Save Target As" or "Download Linked File As"