"Real Safety"
---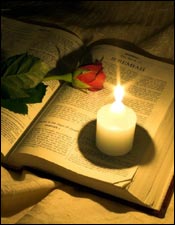 I love you, O Lord, my strength. The Lord is my rock and my fortress and my deliverer, my God, my rock, in whom I take refuge, my shield, and the horn of my salvation, my stronghold. I call upon the Lord, who is worthy to be praised, and I am saved from my enemies. Psalm 18:1-3
In 1754, William Stukeley said the Great Wall of China could be seen from the moon.

Stukeley was wrong. On the other hand, the Wall, which cost the lives of an estimated 2 million people, is a most impressive structure. Built to keep the barbarians out, the Wall was guarded by 1 million soldiers.

It is understandable that the people of China would feel secure knowing they were protected by a wall so high nobody would climb over it, so thick no army could break it down.

And if you're wondering how long their security lasted, I can tell you... "not very long."

During the first 100 years of the Wall's history China was invaded three times. No, their enemies didn't break down the Wall and they didn't climb over the top. The conquerors didn't need to exert themselves that much. Each time the Wall was breached because the invading army had produced enough cash to bribe a gatekeeper. Without a struggle China's enemies marched right on in.

Having a misplaced faith isn't confined to the nations of the world. Sooner or later most folks find the things they have trusted, the things they counted on, just aren't that reliable.

Friendship, cash, gold, just about everything, can, and does, manage to let us down.

Everything, that is, except Jesus.

The Savior who gave His life so we might have life; who carried sin so we might be forgiven, can be trusted. Knowing this Scriptural truth the Psalmist proudly proclaims: 'The Lord is my Rock and my Fortress. The Lord is my Deliverer.'

In truth, the Lord is the only Person who can be counted on; who will always come through. Because of Jesus' life, suffering, death, and resurrection we are saved from our enemies. Because of His victory over these unholy foes we are enabled to praise Him.

Indeed, praising is what the redeemed do... this Holy Week and always.

THE PRAYER: Dear Lord, there are many false prophets in this world who claim they can be trusted. Send Your Holy Spirit so my eyes may look to You for salvation. Then, having seen, may we praise You always. In Your Name. Amen.

By God's grace, this devotion is freely shared with you. Still, I don't know all the people who need it or should read it. Won't you forward it to that someone? Just click the "Forward this devotion to a friend" link below. You can also direct them to sign up for the DD's at: http://www.lhm.org/email/register.asp.

In Christ I remain His servant and yours,

Today's Bible Readings: Joshua 4-6 Luke 9:18-36
To Download Devotion MP3 to your computer, right click here and select "Save Link As" or "Save Target As" or "Download Linked File As"