"List Of Thanks"
---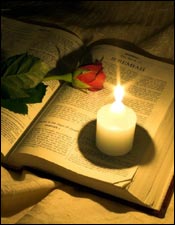 It is good to give thanks to the Lord, to sing praises to Your name, O Most High; to declare Your steadfast love in the morning, and Your faithfulness by night. Psalm 92:1-2
The Army tells us if you join them, you can "be all that you can be."

It's a good advertisement. It appeals to the sense most of us have that we haven't reached our fullest potential.

That idea wasn't shared by baseball pitcher Dizzy Dean. Diz had a pretty good idea of who he was and what he wasn't. For example, he never claimed to be an intellectual, or a lot of other things.

You can see that reflected when, in 1953, as he was brought into the Baseball Hall of Fame, he confessed: "I want to thank the good Lord for giving me a strong right arm, a strong back, and a weak mind."

Now, that may not seem to be much of a list to thank God for, but it worked for Dizzy.

Inspired by him, I started to draw up my own list of things for which to thank God.

True, there are a lot of things I know I'm not, a lot of things I will never be able to do.

On the other hand, the Lord has given me reasonable health, a wonderful family, and allowed me to write these Daily Devotions to you almost every day. He has taken me to places I never thought possible.

Yes, the Lord has given me a lot of gifts, the most important of whom is Jesus, my Savior. As I say, that's the beginning of my list that is labeled, "Things For Which To Thank God."

Possibly you have such a list? If not, maybe it's time to draw one up. Write things down and you just might be amazed at how you, along with the Psalmist, can say, "It is good to give thanks to the Lord for His steadfast love and His unending faithfulness."


From a devotion originally written for "By the Way"



THE PRAYER: Dear God, thank You for all the undeserved blessings You have given to me. Forgive the times when I am ungrateful and move me to praise and thank You for the sacrifice of Your Son and the salvation He won for me with His blood. In His Name, Amen.

In Christ I remain His servant and yours,

Today's Bible Readings: Leviticus 13 Mark 7:14-37
To Download Devotion MP3 to your computer, right click here and select "Save Link As" or "Save Target As" or "Download Linked File As"