"Sacrifice"
---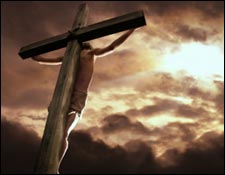 Even if I am being poured out like a drink offering on the sacrifice and service coming from your faith, I am glad and rejoice with all of you. So you too should be glad and rejoice with me. Philippians 2:17-18
Does everybody get 15 minutes of fame? I don't know about everybody, but I think 72-year-old Si Burgher managed to get his.

What, you haven't heard of Si?

That's strange. Just last week, Si and the sacrifice he made received a great deal of press. If you are among the few who haven't heard his story as carried by the Associated Press, then let me tell you about Si.

First, here's the ending: Si's sacrifice raised $1,600 for an anti-polio program.

That $1,600 was brought in when Si let people in Bloomington, Indiana, make pledges to trim his eyebrows. Yes, you heard that right. Lawyers, bankers, Si's wife, and others each promised $100 so they might have the honor of taking a whack at his three-inch, untrimmed eyebrows.

Are you laughing? When I first heard the story, that was my reaction, too. Then, I remembered how in one of my congregations, a child had given 53 cents to our multi-million-dollar building campaign. It was a gift, which, when the story was all told, the Lord multiplied 10,000 times. Similarly, by God's grace, some child will benefit from what Si has done.

Big or small, the Lord is able to use the sacrifices of His people. He used the mites given by a widow, and He used the commitment shown by men like St. Paul, who rejoiced in the opportunity to sacrifice and serve the Savior. Knowing that, we are assured He can do great things with the gifts we put into Sunday's collection plate.

Of course, the greatest Sacrifice of all -- the one motivating everything the Lord's people do -- is seen in the dedicated life, death, and resurrection of the Christ. The surrender of the Savior to His Father's plan of salvation to save sinners is the gracious gift of God that forgives and saves. Thanks be to the Lord!

THE PRAYER: Dear Lord Jesus, Your life's sacrifice and Your commitment on the cross have won my salvation. Now, I ask You to use me and my gifts to touch hearts that are still entrenched in sins unforgiven. In Your Name. Amen.


By God's grace, this devotion is freely shared with you. Still, I don't know all the people who need it or should read it. Won't you forward it to that someone? Direct them to sign up for the DD's at: http://www.lhm.org/email/register.asp. You may also click the "Forward this devotion to a friend" link below.

In Christ I remain His servant and yours,

Today's Bible Readings: Genesis 46-48 Matthew 23:1-22
To Download Devotion MP3 to your computer, right click here and select "Save Link As" or "Save Target As" or "Download Linked File As"