"All Are One"
---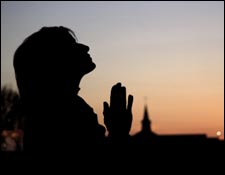 There is neither Jew nor Greek, there is neither slave nor free, there is neither male nor female, for you are all one in Christ Jesus. Galatians 3:28
You probably aren't acquainted with the Swat valley of Pakistan.

I wasn't either until I heard that in that valley Taliban militants have said girls cannot go to school. Because of the order, which was broadcast on an illegal FM radio station, government schools have been shut down and 300 private schools, which had been closed for winter break, will probably stay that way.

Here's something else: in Mingora, the main city in Swat, women are not allowed in the marketplace. And if you're thinking, "What will they do if a woman goes shopping in the market -- kill her?" The answer is, "Yes." That's their threat.

Most of the shop owners have sold or shut down their business because of falling sales.

Now, I don't want anyone to think this ban directed against women is universal in Islam. It isn't. In Saudi Arabia, female students make up more than half of the school and university population. Yes, women are strictly segregated in that country, but they can still get an education.

No matter how you look at it, Christianity is different. Christianity is different because Jesus is different. The Savior entered this world to seek and save the lost, both male and female. He came to heal the sick, both male and female. And when He took up the sins of humankind, He did so for sinners -- no matter their gender.

As St. Paul said, "If you are Christ's, then you are Abraham's offspring, heirs according to promise." (Galatians 3:29)

Comforting, isn't it? We have a Savior whose only criterion for redemption is an acknowledgment of guilt and a dependence upon His sacrifice, suffering, death, and resurrection.

THE PRAYER: Dear Lord Jesus, I am a sinner, a sinner loved by You. I don't deserve Your love; I haven't earned it and I don't always appreciate it. Still, I give thanks for Your sacrifice. In Your Name I am saved and offer up this prayer. Amen.



In less than 3 weeks, over 500 congregations and groups have become part of the Men's Network. The cost is free, and the benefits might be overwhelming. Check out the website to see what's happening! www.lhmmen.com


In Christ I remain His servant and yours,

Today's Bible Readings: Genesis 27-28 Matthew 18:21-35
To Download Devotion MP3 to your computer, right click here and select "Save Link As" or "Save Target As" or "Download Linked File As"