"His Grace Is Sufficient"
---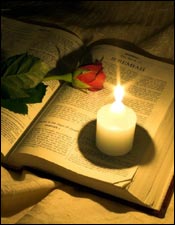 My grace is sufficient for you, for my power is made perfect in weakness. 2 Corinthians 12:9
The spirit is willing, but the flesh... well, the flesh doesn't do so good.

We're only half a week into the New Year, but most of us have already managed to break some of our resolutions. It's not that we don't want to improve and better ourselves, we just don't have the stick-to-itiveness required to do the job.

Some time ago I heard about a story, which came from a prison in Mason City, Iowa.

Some of the prisoners at the facility thought they would stage a protest against the quality and quantity of food they were being served. All agreed that going on a hunger strike would be the best way of getting a favorable answer to their demands.

The day the hunger strike began went well enough. Every prisoner turned down his breakfast. There were cheers and congratulations all around.

By lunch time it was a different story. Cracks began to appear in the fellowship. Yes, they skipped lunch, but not with the same amount of enthusiasm.

By supper time, the resolution and dedication had all but disappeared. Almost all of the men forgot their demands and dug into supper.

Now, I don't want to say those men are weak. There are some pretty tough hombres in that prison. But they are just like you and me. We start out right, and because of our weakness, we fold and give up.

Amazingly, rather than washing His hands of us, God understands our weaknesses, our sins, our shortcomings. He knows that we cannot straighten ourselves out. Which is precisely why He sent His Son. Jesus came into this world to do for us what we could not do. By His life, death, and resurrection, He has given us forgiveness of sins, the guarantee of an eternity in heaven, and help for the living of each day.

Does that mean Christians can keep every one of their resolutions? No, but it does mean we have a Lord Whose strength is made perfect in our weakness. Like the children's hymn says, 'We are weak, but He is strong."

THE PRAYER: Dear God, when I am weak, You are strong. Help me to remember that You are always there for me and that Your grace is sufficient. With a thankful heart, I pray in Your Son's Name. Amen.

In Christ I remain His servant and yours,

Today's Bible Readings: Genesis 7-9 Matthew 3
To Download Devotion MP3 to your computer, right click here and select "Save Link As" or "Save Target As" or "Download Linked File As"