"Deliverance"
---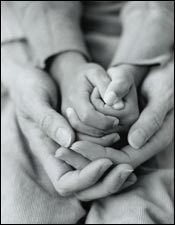 If this be so, our God whom we serve is able to deliver us from the burning fiery furnace, and He will deliver us out of your hand, O king. Daniel 3:17
Many of the Daily Devotion readers are going to church tonight.

Quite rightly you wish to thank the Lord for having brought you through the old year, and are asking Him to be with you during 2009.

If you are headed out for worship, I encourage you to drive carefully. There will be a lot of crazy people on the road this evening.

How crazy?

I'm glad you asked. MSNBC recently carried an article about a man who deliberately rammed his truck into a woman's vehicle. At the time, he was going in excess of 100 miles an hour. Now here's the crazy part: the man said the Lord had instructed him to "take her off the road because she wasn't driving right."

While I seriously doubt the Lord is becoming directly involved in this sort of traffic control, I don't doubt He was present at the accident scene. Almost miraculously, both drivers came away from the accident with only minor injuries. A spokesman for the local sheriff's office was similarly impressed. He said, "God must have been with them, 'cause any other time, the severity of this crash, it would have been a fatal (one)."

Although this is a weird story, it does prove a point: the Lord watches over His people, even in the strangest of situations. Shadrach, Meshach, and Abednego knew that to be true and said so to King Nebuchadnezzar. Their words are the text for today's devotion: "the God whom we serve is able to deliver us. . . ."

I cannot imagine how many times the Lord has delivered each of us from dangers realized and unrecognized during the past year, nor is it possible to predict how His mighty hand will protect us in the New Year.

What is sure is this: the Lord who sent His Son into this world to save us, will do what is right and best for His believing children in 2009 -- and forever.

THE PRAYER: Dear heavenly Father, with deepest thanks for Your protection in this year which is concluding, You have my gratitude. Now I pray that You will continue to keep me close to Your side. Do what is right for me so that I may, in this New Year and always, rely upon You. In Jesus' Name. Amen.

In Christ I remain His servant and yours,

Today's Bible Readings: Malachi 3-4 Revelation 22
To Download Devotion MP3 to your computer, right click here and select "Save Link As" or "Save Target As" or "Download Linked File As"