"Love Your Enemies"
---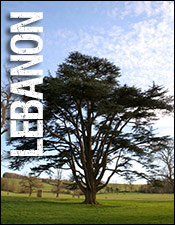 But I tell you: love your enemies and pray for those who persecute you. Matthew 5:44
Dear Brothers and Sisters in Christ:

The salvation story of Jesus Christ reaches around the world. So that the readers of our Daily Devotion may see the power of the Savior on a global scale, we have asked the volunteers of our International Ministry Centers to write our Friday devotions. We pray that the Spirit may touch your day through their words.

In Christ, I remain, His servant and yours,
Kenneth R. Klaus
Speaker of The Lutheran Hour



Many people living in the Middle East and North Africa live in a world where Jesus is considered to be someone other than the Savior of the world. Many think of Him as only a prophet, neither greater nor lesser than Abraham or Mohammad. Sadly, the redemptive work accomplished by Jesus on the cross as our Savior is not believed by the majority of people in the Middle East.

Bitter animosities between different faiths and cultures have a long history in the Middle East. Often, these hard feelings lead to violence and injury - - or worse. When strained relationships lead to fresh wounds, the Christian faith encourages forgiving. The Christian is to turn the cheek and forgive. Resisting the impulse to hold on to ill will and let the sun set on hurt feelings, Christians are to go the extra mile in seeking and offering forgiveness, especially to their enemies.

Jesus teaches us this very clearly when He said, "But I tell you: Love your enemies and pray for those who persecute you" (Matthew 5:44). When people hate one another for decades, huge barriers develop and it becomes very difficult to forgive. Yet, we are told that even these hatreds can be overcome, ". . . with God all things are possible" (Matthew 19:26b). As we look to Jesus as our example we, too, can learn from Him. His words on the cross were, "Father, forgive them, for they do not know what they are doing" (Luke 23:34).

In the Lord's Prayer, Jesus taught us, "Forgive us our debts, as we forgive our debtors" (Matthew 6:12). It is an easy thing to say we will forgive our enemies but, in fact, it is very difficult. It is difficult because we feel we are becoming weak and letting the enemy off easy.

In truth, offering this forgiveness is something that requires enormous strength - - possible only through the power of the Holy Spirit.

THE PRAYER: Heavenly Father, help us to learn from Jesus to fully and honestly forgive our enemies. Fill our hearts with Your peace and comfort. In Jesus' Name, we pray. Amen.

Biography of Author:
Marc Rahme devotes his time to Middle East Lutheran Ministry (MELM), also known as LHM - Lebanon. This Christian mass media organization's mission is to proclaim the Gospel to Arabic-speaking people. As a volunteer, Rahme distributes outreach publications and follows up with individuals seeking additional help.





To learn more about our International Ministries, click here or visit www.lhmint.org.


Today's Bible Readings: Psalms 136, 146 1 Corinthians 3
To Download Devotion MP3 to your computer, right click here and select "Save Link As" or "Save Target As" or "Download Linked File As"