"The Right Path"
---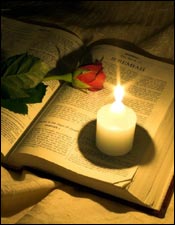 You make known to me the path of life; in Your presence there is fullness of joy; at Your right hand are pleasures forevermore. Psalm 16:11
Daniel Boone was once asked, "Have you ever been lost?" He replied, "Nope, but I was once mighty confused for three days."

Boone's answer was cute. The story of Kay Gadsby is tragic.

Kay was a 21-year-old English woman who suffered numerous physical problems. In her brief life, she had already gone through a heart transplant and was on the waiting list for her third kidney replacement.

Kay Gadsby died in an ambulance that had lost its way as it made the 30-mile run to the hospital.

It seems the driver had only been to the hospital once before and when the navigation system in the ambulance conked out, he couldn't figure which way to go.

As Kay repeatedly asked her mother, "I'm not going to die, am I?", the paramedic helping her had to climb into the front seat of the ambulance to give directions to the confused driver.

As I travel to various speaking engagements, I see tens of thousands of cars and trucks. So do you. It often occurs to me that many of these people have no relationship with the Savior. They're very busy going somewhere, but the somewhere to where they are going isn't heaven.

They are lost and although they may not know it, like Kay Gadsby, they are also terminal. They are going to die.

This is one of the reasons you and I, souls who have been saved by the Christ, do what we do. If we know someone whose navigational system is broken, we point him or her to the Holy Scriptures where, as the Psalmist says, the Lord makes known to us the path of life.

If they are in need of a transplant, we introduce them to the Savior who is the great Physician of both body and soul.

If they are confused as to which way they should proceed, we try and direct them to Jesus who alone is the way.

My friends, it is a great tragedy that Kay died as she did. It will be a far greater tragedy if those around us, those who are lost and dying, never meet the Savior who can forgive their sins, heal their souls, and take them straight to heaven.

THE PRAYER: Dear Lord Jesus, all around me are people who are lost and dying. Whenever possible, I ask You to use me to help give them directions and assistance. In the Name of Jesus who alone is the way, I pray it. Amen.

In Christ I remain His servant and yours,

Today's Bible Readings: Psalms 106, 111-112 1 Thessalonians 2
To Download Devotion MP3 to your computer, right click here and select "Save Link As" or "Save Target As" or "Download Linked File As"