"Almost Truth"
---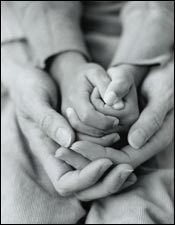 God so loved the world, that he gave his only begotten Son, that whosoever believeth in him should not perish, but have everlasting life. John 3:16 (KJV)
There is truth. . . and there is ALMOST truth.

The most interesting example I can give you of an ALMOST truth is Rule 46 of London's very posh, very exclusive, and very rule-bound Oxford Union Society. Wishing to outlaw dogs from the building's premises, Rule 46 says: "Any member introducing a dog into the Society's premises shall receive a fine of £1. Any animal (who is) leading a blind person shall be considered to be a cat."

Calling a dog a "cat" is an ALMOST truth. Amazingly, in our age of everything's-sort-of-right and nothing-is-totally-wrong, many people are resorting to the use of ALMOST truths. "Enhanced interrogation" masquerades for torture and a doctor writes on a dead patient's chart, "he failed to fulfill his wellness potentials." These things are ALMOST truths.

In contrast to what we do, God doesn't pull any punches, He doesn't use ALMOST truths. God hates sin and He says so. He wants to save us from our sin through His Son and says so. Look at the verse which serves as the text of this devotion. God loved. . .God gave. . .He saves those who believe. It's all very simple and very direct.

Following God's example, I think we need to be honest with others.

No, I'm not suggesting we be abusive in our honesty. That's almost as bad as ALMOST truths.

No, I'm encouraging our Daily Devotion readers to speak the truth with love. That's what St. Paul encouraged the Ephesian church as well as the rest of us to do when he wrote, "speaking the truth in love, we are to grow up in every way into him who is the head, into Christ," (4:15)

Speaking the truth in love. That's what Jesus always did; it's what we need to try today. Won't you join me?


From a devotion originally written for "By the Way"



THE PRAYER: Dear Father in heaven, teach me Your ways. Help me avoid the world's double-speak and lead me to follow Your example. Help me speak the truth in love. This I ask through Jesus, Your Son, Who died so I might live. Amen.

In Christ I remain His servant and yours,

Today's Bible Readings: Proverbs 30-31 Acts 5:22-42
To Download Devotion MP3 to your computer, right click here and select "Save Link As" or "Save Target As" or "Download Linked File As"