"Scorpions"
---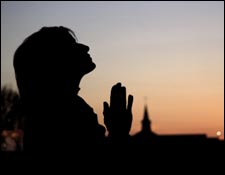 What father among you, if his son asks for a fish, will instead of a fish give him a serpent; or if he asks for an egg, will give him a scorpion? If you then, who are evil, know how to give good gifts to your children, how much more will the heavenly Father give the Holy Spirit to those who ask him?" Luke 11:11-13
Two weeks ago Ian Adnams, director of communications for Lutheran Church-Canada, encouraged me to do a devotion about the millions of souls in Myanmar whose lives had been affected by cyclone Nargis. He especially wanted me to talk about how the military rulers of that country were keeping food from those who were starving, who were stopping free medical aid from reaching their people.

That devotion wasn't written. At least, it wasn't written then.

There were two reasons that devotion wasn't written. The first was that reports began coming from Myanmar that implied the government was going to change its policy and allow emergency food and medicine to be delivered. Those reports have proven to be only minimally true.

The second and main reason that devotion wasn't written is because it was impossible for me to believe the rulers of an entire country would be so cruel, so heartless, so isolationistic, so selfish, so sinful they would put themselves ahead of the welfare and well-being of their people.

In short, I underestimated the sinfulness of the human heart. Ian was right; I was wrong. There are fathers who will give their sons scorpions instead of eggs.

Because sin so permeates our souls is why Jesus came to live, suffer, and die for us. Because Satan has such a stranglehold on humanity is why, even though salvation has been won and is being freely given, billions in this world are still headed for hell. They don't want the forgiveness God so unreservedly offers; they don't want Christ's blood-bought grace.

This is why I come to you on behalf of the thousands of Myanmar's children who will die if stockpiled medicine isn't administered, the tens of thousands who are starving when food is waiting to be distributed.

Pray the leaders of Myanmar have their hearts softened and allow good to be done.

And, at the same time, please pray for those many millions who are starving spiritually, whose pride and sinful condition make them say no to Christ and the sacrifice of Calvary, which can save their souls.

THE PRAYER: Dear heavenly Father, there are those in the world who will give their children scorpions instead of food. Touch them, change them, turn them. At the same time, let me give thanks that through Your Son's life, death, and resurrection You have given us relief for our lost souls. By the Holy Spirit's power may His gift of grace be distributed and received by all who this day are lost. In Jesus' Name. Amen.

In Christ I remain His servant and yours,

Today's Bible Readings: Psalms 24-26 John 10:22-42
To Download Devotion MP3 to your computer, right click here and select "Save Link As" or "Save Target As" or "Download Linked File As"